LIMITLESS
•
Centr Team
Follow in Chris Hemsworth's footsteps with the Limitless Challenge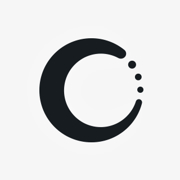 Chris took on six of the toughest tests of his life for his series Limitless with Chris Hemsworth from National Geographic.
Now, it's your turn.
Chris is sharing what he learned from leading experts, doctors, and scientists and asking you to step up with the Limitless Challenge, available exclusively on Centr.
Over 2 weeks, we're bringing you tools designed to help you live a healthier, longer life:
Are you in? Let's push the limits! Wherever you post, use the hashtag #LimitlesswithCentr.
Start your Centr journey with a 7-day free trial
Get Chris Hemsworth's team of the world's best trainers, chefs and well-being experts in your corner.