NEW FEATURE
•
Centr Team
New feature: match your equipment to your workout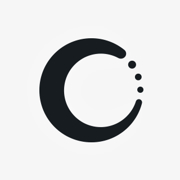 You have the equipment. You just need the perfect Centr workout…
Good news! You can now filter workouts based on the equipment you have to find the right session, FAST.
How do I use it?
Perhaps you have access to a few resistance bands and a jump rope, or a full selection of free weights. Either way, you want to make the most of what you've got.
With this new feature, you can save a list of the gear you have access to, then filter to find workouts that use your equipment.
Go to Profile on the app (or the Explore section on web) and tap on the Settings gear icon.

Click on Equipment then select all the relevant exercise equipment you have access to and hit 'Save'.

When looking for Coached or Self-Guided workouts in the Explore section, toggle on 'My equipment' in the Filter to quickly find workouts that suit you!
Filtering tip: You can clear or override the 'My equipment' toggle by selecting any other piece of equipment in the Filter. Or by simply toggling it off!
Ready to put your equipment to work for your goals? Head to your Profile to save your list now.
Start your Centr journey with a 7-day free trial
Get Chris Hemsworth's team of the world's best trainers, chefs and well-being experts in your corner.