FITNESS
•
Centr Team
10 fitness trends to watch out for in 2023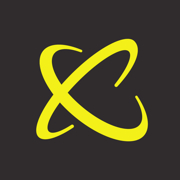 Fads and short-term fixes are out. Longevity fitness is in. Boredom must be avoided at all costs. Virtual reality fitness has arrived.
In the wake of the pandemic, our priorities have shifted, changing what we want from fitness and how we expect it to fit into our lives. So as we gear up for a new year, we're all looking for ways to shake up our health and wellness routine.
We tracked the trends, took the workout world's pulse and tapped our Centr trainers to create your fitness forecast for 2023. Let's take a look at what the year ahead holds.
1. Gentle fitness
What did we do when the gyms shut down during the pandemic and many of us were limited to our own neighborhoods? We went for a walk. And you know what? It was great!
It's been so drummed into fitness culture that everything must be FASTER, BETTER, STRONGER that somewhere along the line we forgot that walking counts. So do other low-impact activities like stretching, swimming and taking a scenic bike ride.
The pandemic-enforced shutdown was a reminder that movement doesn't have to be complicated. We can feel good and get results without – as Dan Churchill puts it – "thrashing" ourselves.
Gentle fitness has long been marketed as a way to keep older people active. But research from the University of Bath found that gentle exercise can be just as effective at burning fat and improving health as high-intensity training – especially for people who have previously done little to no exercise.
You don't even have to stand up in this 20-minute stretch with Sylvia.
2. Fitness for longevity
Fact: humans are living longer. The WHO tells us that "every country in the world is experiencing growth in both the size and the proportion of older persons in the population".
This is largely down to advancements in medicine – we're able to recover from illnesses that may have been fatal in the past. With this knowledge, our focus is shifting to maintaining a high quality of life as we age. No, 'longevity training' is not a specific style of workout, but a guiding principle that exercise (as well as nutrition and mindfulness) should keep us functional and in good health.
Chris Hemsworth took a deep dive into the subject in his Nat Geo series Limitless, discovering positive ways to think about and fight the aging process.
When it comes down to your daily workout routine, this just requires considering which style of exercise is going to hold you in good stead. Strength training to maintain bone density and reduce the risk of falls. Yoga and Pilates to maintain mobility. Cardio for heart health and to prevent excess weight gain.
3. Our old friend HIIT
Any brief dip in busy-ness caused by the pandemic is over. We're back to being busy. The results were there in our annual Centr survey: the no.1 barrier to working out that our members face is lack of time.
That's why the reigning champ of efficient workouts will never go out of style.
HIIT (high-intensity interval training) is all about getting maximum results in minimum time. You can do an effective HIIT workout in just 20 minutes.
Centr trainer Ingrid Clay, who literally wrote the book on HIIT, swears by a combination of bodyweight HIIT and weight training to boost cardio fitness and sculpt the body.
"If you're short on time, which we all are, you can't beat HIIT," Ingrid says. "The science tells us it's the most efficient way to increase your overall fitness and improve your cardio-respiratory health."
4. Working out with a crowd
Ask any gym or fitness club and the answer will probably be the same: there's a growing interest in group fitness classes.
Is it just a reaction to the solo nature of working out during the pandemic? Maybe. But exercising with a training buddy or a bigger group is not just good for connection and a laugh, it's a proven performance booster.
So grab a friend, join a class, form a community and take your fitness to new heights in 2023.
Grab some friends to support you in your pyramids and your workouts.
5. Niche yoga
You know yoga – it's a go-to for mindfulness, breathing, flexibility and mind-body connection. But in the year ahead, we're scratching below the surface to find niche yoga practices that take the mind-body connection to the next level.
A study of Google data found a 60 percent increase in searches for floating yoga in the latter half of 2022. It's yoga, but practiced on a board floating in the water, which demands a lot more core strength. It's also related to aerial yoga, which you practice while suspended from silk or ropes hung from the ceiling.
Somatic yoga aims to undo the patterns of tight or weak muscles built up over years of bad habits (for instance, hunching over our computers) to release aches and pains.
Lymph flow yoga is another style growing in popularity, with the combination of deep breathing and poses that place your head below your heart believed to help the lymphatic system – an essential part of your body's immune function.
These emerging variations show there's a whole lot more to yoga than stretching and incense. As people become more invested in their health, they'll invest more in finding specific solutions for their individual needs. And yoga clearly has something for everyone.
6. Endorphin workouts
It's long been known that exercise is good for mental health. It can help you manage stress, reduce rates of anxiety and depression, sharpen memory and provide a sense of accomplishment and increased confidence.
So it makes sense that as mental health becomes a key motivation for exercising, more people are choosing workouts that they know will make their minds feel better.
The feeling they're chasing is known as a "runner's high". It's caused by endorphins – chemicals released by your body during exercise that dull the perception of pain and trigger positive feelings. And the most likely form of exercise to trigger endorphins is intense aerobic or cardio training.
As we continue to chase the feel-good factor, intense cardio is only going to become more of a fixture in our training routines.
7. Powerlifting
Forget the myths about bulking up. In 2023, you're going to see just as many women as men walk into the gym and head straight for the barbells. Powerlifting is officially having a moment.
It's not just about being strong enough to lift huge weights. For some, it's "a kind of therapy". For others, it's about "the interdependence of body and mind" – uniting the two in one mission.
As a medal-winning powerlifter and coach, Centr expert Jess Kilts was ahead of the curve on this trend. "Powerlifting focuses on the three big lifts: back squat, benchpress and deadlift," she explains. "It's a lot of hard work, but anyone can do it. As a competition, it's incredibly diverse and welcoming – you'll see an 18 year old competing against a 59 year old. I love that."
In her role as Athletic Director at Pharos Club in LA, Jess is seeing more and more women showing up to lift.
"It is so inspiring to see women breaking down walls and realizing how important strength is in their lives. We face so many challenges these days and, as I see it, powerlifting starts with physical strength then leads to mental strength, too."
Powerlift your way to a stronger body and stronger mind.
8. Low-impact workouts
The 'go hard or go home' fitness mentality doesn't leave much room for people with any kind of physical restriction.
Low-impact training is helping to make exercise a lot more inclusive, accessible and – bonus! – less noisy. (If you have a downstairs neighbor, you know what we're talking about.) What does low-impact training look like? It could be a specific low-impact training style such as HILIT, or another training style with modifications added to reduce stress on the joints.
While reducing the impact allows people with injuries, who are carrying excess weight or are inexperienced to take part in exercise, it doesn't mean reduced results. Try these low-impact home workouts from our Centr trainers to get a head start on your 2023 routine.
9. Sleep tracking for workout selection
As the number of wrists rocking smart watches and fitness trackers grows and grows, we're going to see more people making fitness choices based on their sleep cycles.
How well you did (or didn't) sleep can have a big impact on your energy levels and focus. If you barely got a wink, today might not be the day to lift your maximum weight. If you got a solid 7-9 hours, this could be the day you go all out for a PB.
Factoring your sleep cycles into your training can also help you assess where you're falling short and how tweaks to your sleep routine could help you make performance gains.
10. Virtual reality workouts
Apologies to all those parents who have spent years yelling at the kids to stop gaming and get outside for some exercise… Virtual reality workouts have arrived. So pull on your headset and get ready for gamified fitness with a twist.
VR company and headset maker Oculus calls it "exercise by accident" – and that's a big part of the appeal. Because many of us are more likely to be motivated to move if it looks like a fun game. Think playing with lightsabers versus running on a treadmill.
But just like your Candy Crush obsession, games go in and out of style. So look at VR workouts as a way to supplement your regular training, not replace it.
Sign up to unlock your full potential
All your tools in one place
Expert-training to fuel your fitness, nutrition and mindfulness.
Limitless ways to fuel your mind & body
Access to over 3,000 workouts, recipes, and meditations – all tailored to your goals.
Tech that keeps you moving
Download Centr on all your devices to level up and track your results live.