MOVES THAT MATTER
•
Centr Team
Join Chris Hemsworth to make Moves that Matter in 2023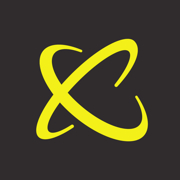 This year, Centr is turning your sit-ups into sporting gear, your smoothies into support and every meditation into opportunities for youth to participate in the sports they love and enjoy the physical and emotional benefits that come from play.
Throughout 2023, we're counting Centr members' active minutes and donating money to our partner Good Sports, so they can give kids the gear they need to stay active.
We've already hit our third Moves That Matter milestone of 150 million active minutes – that's 20,725 young people that Centr members have helped to participate in the sports they love.
Centr founder Chris Hemsworth grew up playing sports in Australia and knows the difference it can make.
"Organized sports and exercise have been critical guiding forces in my life. The youth leagues I was fortunate enough to participate in as a kid taught me valuable lessons across teamwork and empathy," Chris says.
"It's a joy to partner with an organization like Good Sports as we both look to support childhood mental and physical health."
Join now at Centr.com to make YOUR moves matter in 2023.
Who is Good Sports?
As the Centr community collectively works out and uses Centr for nutrition and mindfulness in 2023, we are dedicating funds to our partner Good Sports.
Good Sports is a not-for-profit organization that drives equitable access in youth sports and physical activity across the US, supporting children to achieve their greatest potential on the field and in life.
Did you know that kids who participate in sports have higher self-esteem, lower rates of depression and increased social interaction?
That's why we'll be adding up every 'active minute' spent on Centr across the year and, at each milestone, we'll make a donation to Good Sports.
Recently, Good Sports donated hundreds of balls to the Boston Youth Unity Soccer program – just some of the 20,725 kids Centr members have helped play, laugh, run and join in.
What are the Moves That Matter milestones?
We've already hit our first two targets, and we'll keep you in the loop as Centr members cumulatively hit each of our active minute milestones. Remember, the more active minutes we achieve together, the more kids we can support.
ACHIEVED: 30 million active minutes = 6,250 kids supported
ACHIEVED: 80 million active minutes = 13,225 kids supported
ACHIEVED: 150 million active minutes = 20,725 kids supported
NEXT MILESTONE: 200 million active minutes = 28,850 kids supported
Every minute adds up, so if you haven't joined in yet, now is the time. Together, let's make Moves that Matter.
Sign up to unlock your full potential
All your tools in one place
Expert-training to fuel your fitness, nutrition and mindfulness.
Limitless ways to fuel your mind & body
Access to over 3,000 workouts, recipes, and meditations – all tailored to your goals.
Tech that keeps you moving
Download Centr on all your devices to level up and track your results live.