MOVES THAT MATTER
•
Centr Team
Join Chris Hemsworth to make Moves that Matter in 2023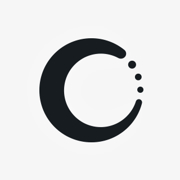 This year, Centr will turn your sit-ups into sporting gear, your smoothies into support and every meditation into opportunities for youth to participate in the sports they love and enjoy the physical and emotional benefits that come from play.
Throughout 2023, we'll be counting Centr members' active minutes and donating money to our partner Good Sports, so they can give kids the gear they need to stay active.
Join in, give back and together – let's make Moves That Matter.
Centr founder Chris Hemsworth grew up playing sports in Australia and knows the difference it can make.
"Organized sports and exercise have been critical guiding forces in my life. The youth leagues I was fortunate enough to participate in as a kid taught me valuable lessons across teamwork and empathy," Chris says.
"It's a joy to partner with an organization like Good Sports as we both look to support childhood mental and physical health."
Chris has pledged to clock up 1200 active minutes in January alone. That's 5 workouts, 5 recipes and 3 meditations each week. What could you achieve in one, three or 12 months?
Join now at Centr.com to make YOUR moves matter in 2023.
Who is Good Sports?
As the Centr community collectively works out and uses Centr for nutrition and mindfulness in 2023, we will dedicate funds to our partner Good Sports.
Good Sports is a not-for-profit organization that drives equitable access in youth sports and physical activity across the US, supporting children to achieve their greatest potential on the field and in life.
Did you know that kids who participate in sports have higher self-esteem, lower rates of depression and increased social interaction?
That's why we'll be adding up every 'active minute' spent on Centr across the year and, at each milestone, we'll make a donation to Good Sports.
What are the Moves That Matter milestones?
We'll keep you in the loop as Centr members cumulatively hit each of our active minute milestones. Remember, the more active minutes we achieve together, the more kids we can support.
The more active minutes you clock up, the more kids we can support.
That may seem like a lot of movement, but think about it like this: if just 5,000 Centr members did a 25 minute workout today, that's already 125,000 minutes in the bag!
So join in, give back and together – let's make Moves That Matter.
Start your Centr journey with a 7-day free trial
Get Chris Hemsworth's team of the world's best trainers, chefs and well-being experts in your corner.