WELLNESS
•
Centr Team
Anti-goals & 6 more unusual habit hacks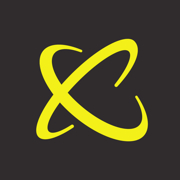 What's the difference between someone who achieves their fitness and well-being goals for the year and someone who forgets their New Year's resolutions by February? It's actually very simple – good habits.
How do you build good habits? That's exactly what we're here to find out.
No matter what your goal is, there is no one-size-fits-all approach to achieving it. You may have a clear goal and do better with structure, while another person is a bit vague and only knows what they don't want to do.
To minimize the false starts, we've researched the most unusual, effective and unusually effective habit hacks. Find the hack that suits you best (tip: it may be a combination of hacks!) and let's make this the year you get it done.
1. Face what's holding you back
Best for you if: You have given up on goals in the past.
Positive thinking is all you need to achieve your dream, right? Not always, according to professor of psychology Gabriele Oettingen.
The creator of the WOOP motivational strategy doesn't want us to give up on dreaming and thinking positively, but instead factor in "the very thing most of us are taught to ignore or diminish: the obstacles that stand in our way".
WOOP stands for: wish, outcome, obstacle, plan. So let's say it's your wish to lose weight. You envision an outcome where you fit into your old clothes, feel healthier and more confident. The next step is to acknowledge the obstacles you'll face and plan how you'll overcome them.
Perhaps you can't just eat one choc chip cookie (it's always the whole packet) and you don't really enjoy fresh fruit. You might plan to bake your own, healthier cookies at home in small batches and find ways to incorporate more fruit into your diet, like adding it to your morning oats or smoothies.
Instead of dreaming your goals into existence, make this the year you ask yourself, "What is holding me back from fulfilling my wish?" then put a plan into action.
Sign up to unlock your full potential
All your tools in one place
Expert-training to fuel your fitness, nutrition and mindfulness.
Limitless ways to fuel your mind & body
Access to over 3,000 workouts, recipes, and meditations – all tailored to your goals.
Tech that keeps you moving
Download Centr on all your devices to level up and track your results live.