TRAIN
•
Centr Team
Get high-definition results with Centr Sculpted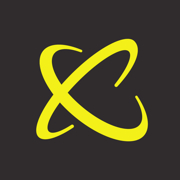 This year, get set for strength in high definition.
Centr Sculpted is the 6-week high-intensity strength training program from Chris Hemsworth's team that will shape and tone your body for results you can't miss, available exclusively on Centr.
All you need are dumbbells to build strength and sculpt lean muscle with home-friendly workouts from experts Ingrid Clay, Luke Zocchi and Maricris Lapaix.
"You can expect whole-body results and a whole lot of fun, too," says Ingrid.
Plus, every move you make with Centr Sculpted will count toward our Moves That Matter milestones. You won't just be building healthy habits by working out consistently for 6 weeks, you'll be helping the next generation get active.
Your sculpting dream team has arrived.
How does Centr Sculpted work?
Sculpted delivers 6 weeks of high-intensity strength training, with each workout fully coached by our expert team of trainers.
4 unique 30-minute strength workouts each week – complete them on four consecutive days or break for a day or two in between.

Beginner, Intermediate and Advanced training levels on one screen.

Low-impact modifications where required.

Workouts that maximize sculpting for your arms, booty and core, while a full-body day will amp up results.
Is Centr Sculpted for me?
This program is for you if:
You want to get strong and sculpted – at any fitness level!

You're curious about what strength training can do for you.

You want a new challenge every week.

You want to raise your heart rate without doing constant cardio.
"This is high-intensity training, but it's not HIIT," Luke points out. "We're all big fans of strength training and we can't wait to show you how time under tension, big compound movements and added twists in a workout can really bring the sweat."
What equipment do I need?
We recommend you have multiple sets of dumbbells – this will allow you to increase weight and maintain the intensity of your training as you progress through the program.
If you cannot access multiple or heavier dumbbells, resistance bands are an option.
Grab your dumbbells and let's start sculpting.
What results will I achieve?
"Lifting weights, toning and sculpting the body is what I do best," says Ingrid. "Alongside Luke and Maricris, I'll guide you all the way for total-body results."
Burn fat

Lose weight

Build lean muscle and strength

Maximize definition and tone
Ready to achieve strength in high definition?
Sign up to unlock your full potential
All your tools in one place
Expert-training to fuel your fitness, nutrition and mindfulness.
Limitless ways to fuel your mind & body
Access to over 3,000 workouts, recipes, and meditations – all tailored to your goals.
Tech that keeps you moving
Download Centr on all your devices to level up and track your results live.