ANNOUNCEMENT
•
Centr Team
The new Centr watch experience has arrived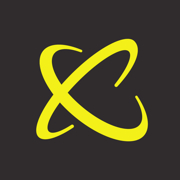 "Can't wait." "Super keen." "So excited." "Yaaaaaassssssss!"
What's got Centr members so hyped? It's the arrival of the new Centr watch experience for iOS and Android.
You can now control workouts from your wrist, progress through even the sweatiest sessions with ease and track your progress as you go.
As well as delivering our first Android watch experience, we've upgraded the features, added extra workout info on screen and packed in more reliability.
Before you jump into your next Centr workout with your watch, you'll need to make sure your devices are updated.
Apple Watch & iOS
First, make sure both your iPhone and Apple Watch are compatible and updated to the latest OS:
iPhone iOS 13+

watchOS 7+ (Apple Watch Series 3+)
Then, make sure you have the Centr app downloaded to your iPhone.
If you have not previously had Centr on your Apple Watch: When you download the Centr app to your iPhone, it should automatically install the app on your Watch.
If the app does not appear on your Watch, follow the steps to install apps you already have on iPhone here.
If you already have Centr on your Apple Watch: Ensure the Centr app on your iPhone is updated (this should automatically update the watchOS version of the app) to access the new experience.
If your Centr app for watchOS does not automatically update, follow the steps for Apple Watch here.
Android & WearOS
To access the new Centr watch experience, your smartwatch must support WearOS 3. Current devices include:
As this is our first experience for Android smartwatches, you will need to download the Centr app to your watch. You'll also need to make sure you are using the most recent version of the Centr app on your phone.
To download the Centr watch app:
Open the PlayStore on your watch.

Search for "Centr".

Tap to download and install.
Watch updated and ready to train? Don't forget to share your experience in the Centr community.
Sign up to unlock your full potential
All your tools in one place
Expert-training to fuel your fitness, nutrition and mindfulness.
Limitless ways to fuel your mind & body
Access to over 3,000 workouts, recipes, and meditations – all tailored to your goals.
Tech that keeps you moving
Download Centr on all your devices to level up and track your results live.