CENTR STORIES
•
Centr Team
From rock bottom to fitness warrior: Christine's journey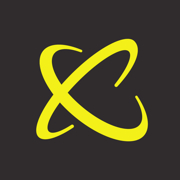 Christine's transformation is impressive by any measure.
She's down 80lbs (36kg), eight pant sizes and – with fellow Centr members around the globe cheering her on – is running Spartan races like a true warrior.
But none of this comes anywhere close to being her biggest achievement.
Because just a few years ago, Christine was at rock bottom. An autoimmune disorder led to neurological symptoms that impacted her whole body, leaving her legs feeling like "cement blocks" and making sound "physically painful".
"I watched my health crumble before my eyes, overnight," she says. "Terrifying."
While the illness impacted her ability to do everyday tasks, like folding the laundry or going for a walk, Christine was also carrying the grief of multiple miscarriages.
Then, inch by inch, day by day, the rebuild began. First with specialized physical therapy, then with Centr workouts at home.
"It has taken nearly nine years of blood, sweat and tears – literally," Christine says. "But I did it. I rebuilt myself from the ground up."
If you're struggling with health, recovering from injury or facing physical challenges, let Christine's story inspire your own epic comeback.
---
"
This was never about 'weight loss' for me, it was about getting my health and my life back.
"
---
Your journey has been incredible, but what do you consider your biggest achievement?
This was never about 'weight loss' for me, it was about getting my health and my life back. Then becoming better than ever before.
Our health is our most valuable asset. I lost it for many reasons and I could have given up. But I made the conscious choice to fight for myself. Some days I needed to choose every five minutes, because it was so difficult. But I chose me. I grabbed onto all my grit, put my head up and kept going.
The first Centr program you completed was Centr Unleashed: Beginner. What was that like?
I had just transitioned from a long-term physical therapy wellness program and had been doing workouts at home when I first found Centr in 2020. I loved that Unleashed did not require any equipment and could be done anywhere.
It gave me an amazing total body workout and, best of all, incredible results. And it was all from my hard work! I'm nearly finished with Unleashed: Advanced now. I love the strength that I feel in my whole body thanks to Unleashed. It's my go-to when I'm not lifting.
---
"
You must decide. No one else can make that choice for you.
"
---
Besides rebuilding strength, you had to remind your body how to move again. How did you do that?
Da Rulk's functional training has been amazing for my healing journey. The flow of his movements has helped me rebuild intrinsic motions. It was also instrumental in helping me identify muscle groups that I particularly needed to focus on. The feeling I have when doing his workouts is 'I. Am. Able.'
Not just a motto, but a constant reminder of just how far Christine has come.
Is it true that frog squats are your favorite exercise?
'Hello frog squats my old friend…' At first they were so difficult, but I kept working on them diligently. Now I love them because they remind me of how far I've come. I relish that growth!
What impact has strength training had on your health journey?
I had to teach myself to be strong in mindset over the years. Centr has helped me build on that and as I worked hard to level up I fell in love with lifting weights again.
I have gained confidence in every aspect from getting back to lifting heavy. The more I work out, the stronger I get and the better I feel.
What motivates you to get up every day and give it everything?
When you've lost your ability to move without extreme symptoms for years… every single workout, run, lift, walk and stretch is an absolute gift.
I'll never take 'exercising' for granted again. It is a privilege to move my body. I am grateful for every drop of sweat I can earn. Always.
What role have other people played in your journey?
Chronic illness is a lonely place. When you're making conscientious lifestyle changes, not everyone in your circle understands or even supports it.
The connections I have made via the Centr community have been nothing short of amazing. It's heartwarming to have worldwide encouragement. This camaraderie can be pivotal in keeping your mind strong and focused, especially when you're weary of doing it on your own. We drive each other upwards. It's a life-changing space.
Christine found a global support network in the Centr community. "Even when we can't be together geographically, we're together in spirit."
What else have you discovered you're capable of after your epic comeback?
In February 2022 I started teaching myself to run again, preparing for a Spartan Beast (half-marathon event) that October. I started with short run-walk intervals. And I do mean short. I had to take it at my own progressive pace. Then one day, I was able to run one mile (1.6km), then twice that, and slowly built on that. I'm still not a fast runner, but I can run!
Centr has jump-started me to achieve even more amazing things for myself in the future.
What goals have you set your sights on next?
We cannot give what we do not have – to that end, I want to become an even better version of myself so I can help others do the same. I will continue to work hard, run Spartan races with amazing people, laugh and smile a lot, go after things that bring fulfillment and joy, and be there for my people.
What message would you give to someone who is struggling with their own health or physical condition?
You can only begin where you are. But you must choose. You must decide. No one else can make that choice for you. No one else can do the hard work for you, so dig deep and begin. I see you and I believe in you. Go burn brightly!
Sign up to unlock your full potential
All your tools in one place
Expert-training to fuel your fitness, nutrition and mindfulness.
Limitless ways to fuel your mind & body
Access to over 3,000 workouts, recipes, and meditations – all tailored to your goals.
Tech that keeps you moving
Download Centr on all your devices to level up and track your results live.