NUTRITION
•
Angie Asche
6 nutrition tips for advanced performance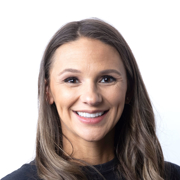 There's more to fueling peak performance than protein and carbs.
But how do you tune into your body and find out what will give you that extra edge?
Drawing on my work with elite athletes, I'll help you turn up the volume on key nutrition elements that could take your performance and recovery to the next level.
1. Learn your body's signals
Learning to listen to your body is as important as wearing the right running shoes or exercising with good form.
Start by having a consistent daily fueling schedule, monitoring your energy levels and taking note of how you're feeling throughout the day and during training sessions. If you're seeing improvements in the gym, getting adequate sleep and feeling energized throughout the day, your nutrition is on point.
Angie Asche
NUTRITION
Sports dietitian Angie Asche will power your plate with no-nonsense food advice. Founder of Eleat Sports Nutrition, Angie works with MLB, NFL and NHL athletes to get the best from their bodies. With a Masters of Science in Nutrition & Physical Performance, and as a certified exercise physiologist and personal trainer, she's got the expertise you need to achieve your goals.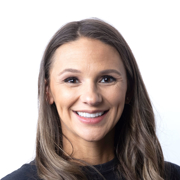 Sign up to unlock your full potential
All your tools in one place
Expert-training to fuel your fitness, nutrition and mindfulness.
Limitless ways to fuel your mind & body
Access to over 3,000 workouts, recipes, and meditations – all tailored to your goals.
Tech that keeps you moving
Download Centr on all your devices to level up and track your results live.