CENTR STORY
•
Centr Team
How a single mom found her power by lifting weights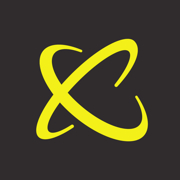 Look up "strength" in the dictionary and you're likely to see a picture of Nat flexing right back at you.
Nat is a single mother to two boys, one with autism and the other with a rare blood disorder. In the space of just a few years, she has endured separation and uprooted her family to move closer to medical experts.
Now, in her mid-40s, this single mother is entering the world of competitive powerlifting. How did that happen? It all began with a 6-week Centr workout program that gave Nat a small taste of what strength training could do for her body and mind.
---
"
As a single mother, I think strength training is a must!
"
---
"I started working out at home doing challenges and programs, then two years ago I switched to muscle building," Nat says. "It was the best decision I have ever made. The feeling of lifting heavier is amazing."
Anyone who has ever been a parent or carer knows it takes serious strength. We asked Nat to share how weight training and meditation helps her to physically and mentally be the best woman she can be.
She came, she trained, she conquered.
What inspired your switch to muscle-building workouts?
I noticed that my strength had increased after doing the Centr 6 program, so I decided to test myself and see what muscle building could do for me.
What did you find most challenging when first taking up strength training?
Performing each exercise with the correct form. Luke's workouts helped me with technique, as he explained the cues well. I would also record myself and check my form against Torre's workout videos.
How far have you come with some of the major lifts?
In 2020, my deadlift was at about 60kg (132lbs) and is now 95kg (209lbs). My bench press was around 30kg, now I'm repping 42.5kg (94lbs). I just hit a new PB with my squats, too: I started at 30kg (66lbs), now I've hit 82.50kg (182lbs).
When I saw the weight I was going to squat I thought, 'How am I going to do that?' But after listening to a Centr meditation from Chris about positive thinking, I went in there and told myself I can do it. That was it – I walked out with a new personal best.
That's some serious progress. What are you most proud of?
Entering my first powerlifting competition in January 2023! I didn't get my PB, but it was an amazing experience. I was happy to be standing on the platform surrounded by awesome athletes – everyone was very supportive and encouraging. It's the same feeling I get being part of the Centr community.
What do your sons think of all this strength training?
They understand this is part of my life now and they love it. My big boy keeps telling his friends about my lifting and Centr workouts! He loves seeing me on Centr ads and social posts – he told me he is very proud of me and that I'm looking young because of my workouts.
How do you balance being a single parent with the commitment it takes to build strength?
Routine is the most important thing, so a workout is just like having a shower or brushing your teeth. I also line up a support worker to help with my autistic boy when I'm training. It takes a bit of organization, but if you stick with a routine it is possible.
So what does your routine look like at the moment?
I have a training routine and schedule recommended by my coach that uses the muscle-building workouts on Centr. On rest days I do yoga and Pilates with Centr Align for core strength and stretching.
I don't always listen to my body, I kinda stick with the routines and keep going. Once the routines are there your body will follow!
A lot of parents struggle with caring for their family and finding time to care for themselves. What advice would you offer?
As parents, we need to prioritize our fitness, mental health and physical health. If we are strong in mind and body, we are able to look after our loved ones better.
We have a bedtime routine and morning school routine for the kids, so why not our own fitness routine? Set the days, set the time, write it down and stick with the routine and it will become a habit. Don't look for fast results, just focus on the routine and the results will come.
Do you think your experiences as a mother make you stronger?
Becoming a mother for the first time, I had to learn and adapt. It's the same in the weight room: learning new exercises, challenging myself with bigger weights, finding the strength to push through.
Being a mother has also given me the resilience to meet every challenge that life throws at me, in the gym and generally.
Meditating with Chris helped you achieve a personal best. How does that impact your training and mindset?
It has helped me to focus – I can tell my performance is much better. I use two meditations in particular before challenging deadlift and squat sessions: Chris's The Power of Positivity and Yes You Can by Michael Olajide Jr.
A positive state of mind is powerful. When I have the right mindset, I know I won't be scared of lifting a heavier weight.
The Starry Night meditation, narrated by Chris Hemsworth, is a family favorite in Nat's house.
The boys sometimes join you in the gym. Do they get involved with your meditation as well?
We meditate every night: the light goes off, then Chris's voice comes on with the essential oil diffuser. It helps them to settle them down and fall asleep.
When my little one had a stay in hospital we played Chris's Starry Night meditation for kids – the boys remember all the words!
How has giving up alcohol changed your mindset?
The day I quit was the day I committed myself to taking powerlifting seriously. If I wanted to progress and get stronger, the alcohol had to go. Quitting alcohol has not only helped with my mindset, I can also see body fat has started to disappear, especially around my tummy.
How has your nutrition changed since you started training to build muscle?
My body needs fuel to perform. I look at carb, protein and fat to make sure my body has what it needs. If I go Muay Thai I make sure I have more carbs that day, and when I finish a workout with weights I eat a post-workout meal.
I do a meal plan each week and make sure I stick to that plan. Some of my Centr favorites are the Chicken Korma with Broccolini, the Butter Chicken with Rice, the Slow-cooked Moroccan Chicken, and the PB & Raspberry Pancakes.
Try one of Nat's favorites – chef Sergio's Slow-cooked Moroccan Chicken.
Okay, so you've put in the work and built up your strength. What difference does it make in your everyday life?
As a single mother, I think strength training is a must! My back, core and legs are so much stronger, now I have no problem when I have to run after the boys or lift my little one in and out of bed.
I call him my 'little one,' but he is now 18kg (40lbs) – yet I can still give him a shoulder ride! Without strength training I don't think I would be able to do that.
What does the word 'strong' mean to you?
To be able to face all the challenges in life and never give up. Heavier weights, a stressful situation... Whatever comes my way, I consider myself a strong woman.
Sign up to unlock your full potential
All your tools in one place
Expert-training to fuel your fitness, nutrition and mindfulness.
Limitless ways to fuel your mind & body
Access to over 3,000 workouts, recipes, and meditations – all tailored to your goals.
Tech that keeps you moving
Download Centr on all your devices to level up and track your results live.