WELLNESS
•
Centr Team
Centr Soundscapes to relax, focus & sleep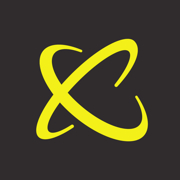 Will you celebrate Earth Day with a relaxing trip to an alpine meadow? Or maybe you'd like to ride the waves in Chris Hemsworth's hometown of Byron Bay?
Wherever you choose to escape, give your mind a getaway with Soundscapes, the newest addition to the Centr audio collection.
With insufficient sleep considered a "public health epidemic" and 56 percent of the world's population living in urban environments, there is growing evidence that listening to the sounds of nature has hugely positive mental and physical benefits.
Centr's Soundscapes give you access to natural and ambient audio that will help you relax, find focus or improve your sleep.
Catch an audio wave with Chris in Byron Bay and surf your way to relaxation.
What are the benefits of nature sounds?
Centr Soundscapes include:
When should I use them?
We humans have spent a lot of time attempting to control nature, but it turns out it's nature that can help us take control – of intense feelings, our stress levels and racing thoughts.
Try hitting play on an immersive Centr Soundscape when:
You're studying or working and need to get focused

You need help getting to sleep, especially in a noisy environment

When you're feeling stressed or overwhelmed and need a circuit breaker

You're feeling cooped up or you're unable to get outside

The hustle and bustle becomes too much and you need an escape

You want a positive and energizing start to your day

You're stuck on a task and find it helpful to let your mind wander

You find calm and comfort in familiar places or sounds
Where can I find soundscapes?
Centr members will find Soundscapes in their Planner, and can discover the full collection in the Explore section under Meditations & Sleep.
Not a member? Start your free trial with Centr to access our full range of mood-boosting, stress-reducing, sleep-improving audio.
Sign up to unlock your full potential
All your tools in one place
Expert-training to fuel your fitness, nutrition and mindfulness.
Limitless ways to fuel your mind & body
Access to over 3,000 workouts, recipes, and meditations – all tailored to your goals.
Tech that keeps you moving
Download Centr on all your devices to level up and track your results live.