New program
•
Centr Team
Target your abs with 28 Days of Core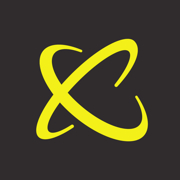 This season, feeling strong is in.
Get core-confident with 28 Days of Core, the program from Chris Hemsworth's Centr designed to increase stability, improve posture and boost your performance with workouts that slot straight into your daily routine.
Our team of expert trainers – Luke Zocchi, Alexz Parvi, Ingrid Clay, Tahl Rinsky and Sylvia Roberts – will rev up your ab strength in under 7 minutes a day. With workouts this snappy, no one is too busy for 28 Days of Core!
It's the fitness challenge that's stackable – add a quick core burner to the end of your regular workout – and snackable – crush a bite-sized workout whenever and wherever works best for your day.
Crunch, twist and butterfly kick this way for your strongest core ever…
How does the 28 Days of Core program work?
With 28 Days of Core we're making it as easy as possible to consistently work this key muscle group.
28 targeted and effective coached workouts released daily.

Workouts are 5-7 minutes max, so you can do it as a standalone challenge OR stack the core burners onto your regular training.

Mix up your workout week with a different trainer and exercises in every session.

Most workouts are bodyweight, with optional light-medium dumbbells in some sessions.

Make progress to a rock-solid core with workouts that get tougher as you get stronger.

Workouts are targeted at an intermediate-advanced level. If you're a beginner, pace yourself and know your limits!
Get more from your core in just 5 minutes a day.
Is 28 Days of Core for me?
This program is for anyone who wants to feel stronger and more confident in just 5 minutes a day.
To discover how easy it is to fit into your lifestyle, why not try the first 28 Days of Core workout right now for FREE?
Chris's personal trainer Luke will coach you through a high-energy burner – no equipment required.
What are the benefits of a core strength program?
Over 4 weeks of short and effective workouts, your trainers will take you on a progressive journey to a stronger core. A stronger core can help to:
Reduce back pain

Improve posture

Boost balance and stability

Improve exercise form and protect you from injury

Level up your workout and sporting performance – for instance, increasing your lifting power and helping you

run faster

.
Your new favorite trainers will activate your core with a variety of HIIT, strength, Pilates and yoga-inspired workouts.
Will this program give me a six-pack?
If six-pack abs are on your fitness bucket list, it's important to understand that there's no magical level of training or body fat at which abs appear for everybody.
Let our experts walk you through the reality of uncovering a six-pack.
Then nail your nutrition with dietitian Angie Asche to get the most from your core training.
Abs engaged? Start building strength and confidence with 28 Days of Core today.
Sign up to unlock your full potential
All your tools in one place
Expert-training to fuel your fitness, nutrition and mindfulness.
Limitless ways to fuel your mind & body
Access to over 3,000 workouts, recipes, and meditations – all tailored to your goals.
Tech that keeps you moving
Download Centr on all your devices to level up and track your results live.