CENTR ZODIAC
•
Centr Team
The best workout for your star sign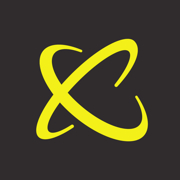 Choosing a workout based on your goals is OUT. Choosing a workout based on a cursory knowledge of astrology is IN.
Come with us, cosmic traveler, on a journey to the stars. (Some equipment required).
Disclaimer: Obviously we don't recommend ditching your goals and basing your entire training strategy on your star sign. But it could be fun just this once.
Sign up to unlock your full potential
All your tools in one place
Expert-training to fuel your fitness, nutrition and mindfulness.
Limitless ways to fuel your mind & body
Access to over 3,000 workouts, recipes, and meditations – all tailored to your goals.
Tech that keeps you moving
Download Centr on all your devices to level up and track your results live.