Longevity
•
Centr x Lifespan.io
Can the Mediterranean diet cut dementia risk?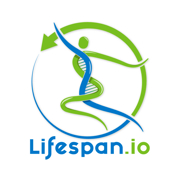 Centr has partnered with Lifespan.io, a nonprofit leader in longevity science journalism and advocacy, to bring you the latest research on aging and rejuvenation. Learn more about our partnership below.
While fads come and go (cabbage soup diet, anyone?), the Mediterranean diet has been considered one of the healthiest in the world for decades.
It's been linked to a decreased risk of heart disease and mortality from all causes, as well as improved cognitive function. Now, a huge study found a connection between the Mediterranean diet and a substantially reduced risk of all-cause dementia.
If visions of freshly cut tomatoes and drizzles of olive oil have your mouth watering, let's explore why you now have another reason to serve it up.
What is the Mediterranean diet?
Unlike many buzzy eating trends, the Mediterranean diet is not a flash in the pan. Rather, it's a dietary pattern found in a particular region – around Portugal, Spain, Italy and Greece – that has been internationally renowned for its health benefits since the 1960s.
On your plate, the Mediterranean diet looks like this:
A high proportion of fresh, seasonal and unprocessed plant foods, including fruit, vegetables, legumes, whole grain cereals, nuts and seeds. (Bonus: There's evidence many of these foods contribute to lower levels of dangerous visceral fat.)

A high intake of healthy fats found in olive oil, avocado, nuts, seeds, seafood and oily fish.

A moderate intake of poultry, eggs and dairy products.

A low intake of red meat.
Centr x Lifespan.io
Centr has partnered with Lifespan.io to bring you the latest in longevity research. Lifespan.io is the leading source of industry news and a nonprofit advocacy foundation whose mission is to accelerate progress toward overcoming age-related diseases. Since 2014, the organization has focused on responsible journalism, high-impact advocacy, and media initiatives that make longevity research and education more accessible to all.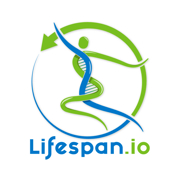 CYBER WEEK: ACHIEVE MORE WITH 25% OFF.
All your tools in one place
Expert-training to fuel your fitness, nutrition and mindfulness.
Limitless ways to fuel your mind & body
Access to over 3,000 workouts, recipes, and meditations – all tailored to your goals.
Tech that keeps you moving
Download Centr on all your devices to level up and track your results live.