Longevity
•
Centr x Lifespan.io
Is olive oil really that good for you?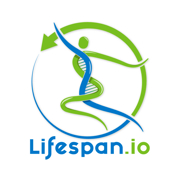 Centr has partnered with Lifespan.io, a nonprofit leader in longevity science journalism and advocacy, to bring you the latest research on aging and rejuvenation. Learn more about our partnership below.
Olive oil is having a moment. Starbucks has started adding it to coffee, and some brave souls are even taking shots of it on TikTok.
And while we don't recommend drinking the stuff, a new study from Spain is the latest to link olive oil with longevity.
Over 18 years, the study found:
One tablespoon a day was linked to a 9% reduced risk of death from all causes

Two or more tablespoons were linked to a 31% reduced risk of death from all causes, a 46% reduced risk of cardiovascular mortality, and a 51% reduced risk of cancers.
While we can't say that the extra olive oil is the exact reason that some people avoided getting sick and dying (it's possible they had other influential healthy habits or genetic advantages) the Spanish study adds to a growing body of evidence shining a light on the impact of 'liquid gold'.
What's so great about olive oil? Most of the potential health benefits are attributed to healthy fats that could help lower 'bad' cholesterol, as well as antioxidant and anti-inflammatory properties which might reduce your risk of many diseases. It's also a key part of the Mediterranean diet, an eating style some research links to reduced dementia risk.
Disclaimer: This Centr content is adapted with permission from an article written by Lifespan.io. The content herein represents Centr's interpretation of the original source material.
Want to know more about living well for longer?
Centr x Lifespan.io
Centr has partnered with Lifespan.io to bring you the latest in longevity research. Lifespan.io is the leading source of industry news and a nonprofit advocacy foundation whose mission is to accelerate progress toward overcoming age-related diseases. Since 2014, the organization has focused on responsible journalism, high-impact advocacy, and media initiatives that make longevity research and education more accessible to all.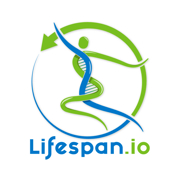 Sign up to unlock your full potential
All your tools in one place
Expert-training to fuel your fitness, nutrition and mindfulness.
Limitless ways to fuel your mind & body
Access to over 3,000 workouts, recipes, and meditations – all tailored to your goals.
Tech that keeps you moving
Download Centr on all your devices to level up and track your results live.