Meals
•
Angie Asche
How to eat for a longer, healthier life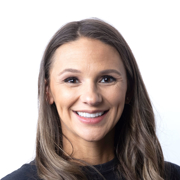 You train to live better, to stay strong and mobile as you get older, to keep doing the things you love. It's time to start thinking about what you eat in the same way.
Because food plays a big role in determining your health and how you will age. So if you want to know what to eat to minimize the risk of disease, to improve your quality of life and whether diets for longevity are real, let's chat.
I'll take you through the nutrients you need, the stuff you may want to avoid, and I'll throw in a few of my favorite recipes to get you started.
Before we dive into your diet for longevity, here are a few key takeaways:

Get plenty of plants, fiber, omega-3s and protein onto your plate. And don't forget to hydrate!

Be mindful of saturated fats, added sugars and your alcohol intake.

Yes, certain nutrients can decrease your risk of disease, but there is no single magical superfood.

Social traditions around eating are just as important as what you eat for your well-being.
Angie Asche
NUTRITION
Sports dietitian Angie Asche will power your plate with no-nonsense food advice. Founder of Eleat Sports Nutrition, Angie works with MLB, NFL and NHL athletes to get the best from their bodies. With a Masters of Science in Nutrition & Physical Performance, and as a certified exercise physiologist and personal trainer, she's got the expertise you need to achieve your goals.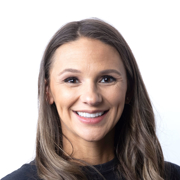 Sign up to unlock your full potential
All your tools in one place
Expert-training to fuel your fitness, nutrition and mindfulness.
Limitless ways to fuel your mind & body
Access to over 3,000 workouts, recipes, and meditations – all tailored to your goals.
Tech that keeps you moving
Download Centr on all your devices to level up and track your results live.