Meals
•
Centr Team
How to use the Centr meal plan to get results & make life easier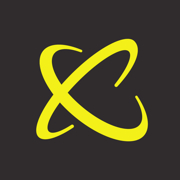 Your Centr workouts are functional, helping you to move better in everything you do. And we believe your meal plan should work exactly the same way.
When you set your goal on Centr, your meal plan in the app is immediately personalized to suit. Each day, you'll find meals to fuel your movement and mind. It's not just a library of nutritious recipes, it's a tool to make eating for your goals even easier.
So if you're looking for something to make mealtimes quicker, cheaper and more convenient, we've got 6 reasons your Centr app meal plan has the answer.
1. Never ask "What's for dinner?" again
It's the question nobody ever wants to hear. Let us rescue you from the endless "I don't know, what do you feel like?" back and forth. With a personalized meal plan and more than 1000 recipes at your fingertips (plus new recipes dropping weekly), you'll save time thinking of ideas, finding recipes and then figuring out if they work for your goal.
Get started with some of our favorite midweek dinners you can cook on autopilot.
2. Expand your healthy horizons
You already know 'healthy' doesn't have to equal 'bland'. But if you're sick of your go-to dinnertime repeats or nutritious staples, the Centr meal plan is here to expand your healthy eating horizons.
The clever variety in recipes means you can use similar ingredients in fresh ways (no need to revisit the grocery store for every meal) – proving that healthy food can taste as good as it makes you feel.
Plus, when you find recipes that you can't wait to eat on repeat, you can swap them into your Planner at any time.
3. Less tracking, more enjoying
Your meal plan is designed to help you cast off the calculators and spreadsheets, and get back to simply enjoying your food. Because counting every last morsel – and worrying about whether you're getting enough protein, or if you've overshot your calories (again) – can make eating well feel like a chore.
But don't worry, you can still hold yourself accountable by checking off your meals alongside your daily movement and mind training.
All Centr recipes are dietitian-approved, with macros and nutrients specific to your goal. That's right: your intake of protein, fat and carbs is all covered, as well as the micronutrients, vitamins and minerals you need for your mind, body and performance to be at their best.
4. Flexible food for your unique household
Whether you're flying solo or feeding the entire family, you can…
Swap a meal out of your planner – to something that better suits your tastes or the ingredients you have in the house.

Swap to Leftovers or Going out.

Instantly adjust servings on any recipe to suit.
For instance, we know kids (and partners) can be picky. So when you find a family favorite, crank up the serving size so you can enjoy it fresh tonight and the kids have frozen meals ready to go for the rest of the week.
Looking for your next meal prep masterpiece? Try one of our favorite batch-friendly recipes.
5. Your grocery list is ready in the app
You might forget the key ingredient in Dan's famous mac & cheese, but your shopping list won't!
It's simple to auto generate a shopping list based on the meals in your Planner. Running low on milk or bananas? You can manually add those to your shopping list, too. And it'll be ready and waiting in your pocket when you hit the store.
6. Stop wasting money and food
With your meal plan released each Thursday, you can buy exactly what you need for the week ahead, every time. No more buying that giant bag of spinach on an off chance, then letting it go slimy in the bottom of the fridge.
Plus, your weekly meal plan provides space for "leftovers" – extra dinner portions that become lunches to look forward to. No more pricey salads and no more leftovers going to waste.
Sign up to unlock your full potential
All your tools in one place
Expert-training to fuel your fitness, nutrition and mindfulness.
Limitless ways to fuel your mind & body
Access to over 3,000 workouts, recipes, and meditations – all tailored to your goals.
Tech that keeps you moving
Download Centr on all your devices to level up and track your results live.