Movement
•
Centr Team
Don't just build muscle, get Centr 1 Strong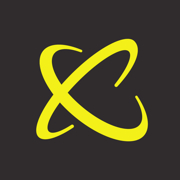 One goal. One machine. All the gains.
Amplify your muscle mass and achieve total-body strength with Centr 1 Strong, the 9-week program designed specifically for the Centr 1 Home Gym functional trainer.
The Centr 1 is a compact and powerful cable machine packing a 160lb (73kg) weight stack, frictionless pulleys and unique radial arms. Plus, it comes with a 3-month digital subscription to Centr – so you can start building muscle at home straight away with the specialized Centr 1 Strong program.
Experts Ingrid Clay, Maricris Lapaix and Chris Hemsworth's personal trainer Luke Zocchi will lead you through three progressive phases of cable machine workouts.
"We've taken this one-of-a-kind home gym and paired it with the proven Centr approach to muscle-building to help you get maximum results," says Luke. "And we'll be challenging you every step of the way."
The gains start now.
How does the Centr 1 Strong program work?
With this unique cable machine in your home gym, you're set to build some serious muscle across 9 weeks – no free weights required.
Train at home using only the Centr 1 functional trainer.

5 self-guided workouts a week, repeating within each phase to layer up results.

Three progressive 3-week phases, with workouts that get longer and exercises that get tougher as you get stronger.

Splits that target your push and pull muscles, upper, lower and total body.

Exercise tutorials to nail your technique.

Warm-up and cool-down included in each workout.

Suitable for Intermediate and Advanced level lifters, or a beginner who feels ready to level up.
What results will I get from this program?
Over 9 weeks with Centr 1 Strong you will:
Build muscle mass and strength. The body-part split designed by the experts will ensure you work all the major muscle groups and achieve total-body gains.

Burn fat and increase overall fitness.

Streamline your strength training for convenience and efficiency.

Learn to get the most out of your Centr 1 Home Gym.
The one-of-a-kind Centr 1 Home Gym functional trainer is available at shop.centr.com and select retailers.
Sign up to unlock your full potential
All your tools in one place
Expert-training to fuel your fitness, nutrition and mindfulness.
Limitless ways to fuel your mind & body
Access to over 3,000 workouts, recipes, and meditations – all tailored to your goals.
Tech that keeps you moving
Download Centr on all your devices to level up and track your results live.