MEALS
•
Centr Team
14 healthy pumpkin recipes to try this fall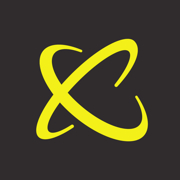 Fall has arrived and that can only mean one thing: pumpkin for breakfast, lunch, dinner and dessert.
Forget the leaves changing color and the wooly sweaters. Our mind has already turned to all the spicy flavors of the season – and we've lined up 14 of our favorite healthy pumpkin recipes for you to try.
And we'd like to remind you that pumpkin doesn't just come in a can. If you held up a butternut squash in front of Chris Hemsworth, as an Aussie he'd tell you that's a pumpkin.
Whether you call it pumpkin or squash, this versatile vegetable is full of nutrients and can be used in sweet or savory dishes.
Is pumpkin healthy?
We have two words for you: nutritional powerhouse.
For starters, pumpkin is high in fiber. "Fiber helps to regulate blood sugar levels and promote healthy digestion, both of which can aid in fat loss," explains Centr nutrition expert Angie Asche.
A high-fiber diet can also reduce the risk of heart disease and hypertension, and have a positive impact on cholesterol levels.
The goodness doesn't end there. The orange color of pumpkin means it's packed with beta-carotene, an antioxidant that converts to vitamin A in the body, promoting good vision (that's where the old "carrots help you see in the dark" saying comes from) and a strong immune system.
Getting pumpkin on your plate also delivers vitamin C to support skin health and boost your body's defenses against illness. Plus magnesium will help reduce muscle soreness and promote faster recovery from training.
What to do with pumpkin seeds (including a healthy pumpkin cookie recipe!)
Pumpkin seeds, or pepitas, are tiny nutrition heroes in their own right. They're full of magnesium, iron and zinc, as well as tryptophan – an amino acid that the body converts into serotonin and then melatonin, both of which play a role in regulating sleep.
So if you have leftover seeds from cooking, here are a few tasty ways to use them:
Roast them: You can roast pumpkin seeds for a tasty snack, and even add them to trail mix. Rinse the seeds, pat them dry, then toss them with olive oil and your favorite seasonings, such as salt, garlic powder, or curry powder. Bake in the oven at 350°F for 10-15 minutes.
Add them to salads: Sprinkle raw or roasted pumpkin seeds on top of your salads or grain bowls for added crunch and nutrition.
Make pesto: Pepitas make a great alternative to pine nuts in pesto. Combine toasted pumpkin seeds, garlic, parmesan cheese and olive oil in a food processor and blend until smooth.
Bake with them: You can add pumpkin seeds to your favorite bakes – think break, muffins, granola bars. For a healthy pumpkin cookie recipe, try our Choc Chip & Pepita Cookies.
Use them as a topping: Sprinkle a topping of pumpkin seeds over your morning oatmeal or yogurt bowl along with other toppings such as fruits, nuts and honey.
Now, are you ready to get cooking? It's pumpkin season…
14 healthy fall recipes with pumpkin
Whether you like your pumpkin sweet or savory, for breakfast or dessert, we've got a recipe you'll love.
Sign up to unlock your full potential
All your tools in one place
Expert-training to fuel your fitness, nutrition and mindfulness.
Limitless ways to fuel your mind & body
Access to over 3,000 workouts, recipes, and meditations – all tailored to your goals.
Tech that keeps you moving
Download Centr on all your devices to level up and track your results live.