Meals
•
Angie Asche
6 gut health recipes a dietitian recommends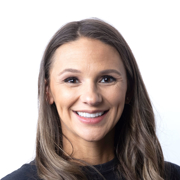 There's no denying the power of the gut.
Your gut microbiome influences everything from digestion and serious disease risk to mood and cognitive function. And as emerging research has uncovered these links, gut health has landed squarely in the media spotlight. What was once a taboo topic is now everywhere you look.
To help you navigate the conversation with confidence, I've curated 6 delicious Centr recipes for gut health and some simple tips for supporting overall function.
How do we know if gut health is off?
Gut issues can manifest in various ways, but some of the most noticeable signs include:
Digestive discomfort like bloating, gas, diarrhea, or constipation

Skin conditions

Low energy levels

Autoimmune disorders

Serious mood changes
If any of this sounds familiar, don't go it alone. See a health professional who can help you modify your diet for your individual needs, which will be more efficient than trying to adopt a one-size-fits-all approach.
5 simple science-backed gut health tips
Remember, what works for one might not work for another. But some nutrition tips apply to pretty much everyone.
A high-fiber diet (at least 25 grams daily for women and 38 grams daily for men) with various plant foods is essential for a healthy gut microbiome. Skip the supplements and opt for whole-food fiber sources like vegetables, berries, avocado, chia, prunes, flaxseeds, whole grains, beans and lentils.

Fermented foods like yogurt, miso, tempeh, kefir, kimchi and sauerkraut are rich in probiotics that promote healthy gut bacteria.

Omega-3 fatty acids, found in fish like salmon, and plant sources like chia, flax or hempseeds, can help to reduce inflammation in our gut. Some studies suggest that they may also help to promote a more diverse gut microbiome.

Limit prepackaged foods like protein bars that contain large amounts of added fiber and sugar alcohols or substitutes – these can cause more harm than good if you're experiencing gut issues.

Minimize your alcohol intake. When you drink alcohol in large amounts, it can cause intestinal inflammation and increase levels of harmful bacteria while reducing levels of beneficial bacteria.
So how do you put all that advice into action? These recipes are a great place to start.
Angie Asche
NUTRITION
Sports dietitian Angie Asche will power your plate with no-nonsense food advice. Founder of Eleat Sports Nutrition, Angie works with MLB, NFL and NHL athletes to get the best from their bodies. With a Masters of Science in Nutrition & Physical Performance, and as a certified exercise physiologist and personal trainer, she's got the expertise you need to achieve your goals.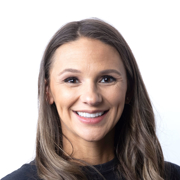 Sign up to unlock your full potential
All your tools in one place
Expert-training to fuel your fitness, nutrition and mindfulness.
Limitless ways to fuel your mind & body
Access to over 3,000 workouts, recipes, and meditations – all tailored to your goals.
Tech that keeps you moving
Download Centr on all your devices to level up and track your results live.