MEALS
•
Centr x Lifespan.io
6 recipes to fight inflammation & fuel recovery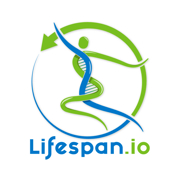 Centr has partnered with Lifespan.io, a nonprofit leader in longevity science journalism and advocacy, to bring you the latest research on aging and rejuvenation. Learn more about our partnership below.
Your body is fighting a battle every day. And the food you eat could give you the edge.
In the red corner, we have free radicals: unstable molecules that can run rampant if left unchecked, stealing electrons, damaging cells, interfering with muscle function and triggering an inflammatory response. This damage is known as oxidative stress.
While your body naturally produces free radicals (for instance, as part of the immune response), their release can also be sparked by environmental factors, like air pollution or sun exposure, as well as intense exercise.
In the blue corner are antioxidants: compounds that fight – and tame – free radicals. While your body naturally produces some antioxidants, it needs a little backup. And that's where diet comes in.
Eating foods that are rich in antioxidants can help protect your cells from damage, and aid the repair and growth of tissue. This is a big win for your short and long-term training recovery.
The power of antioxidants
While there has been a lot of research on the disease and age-defying powers of antioxidants, scientists are still exploring other potential benefits.
A study on mice discovered that a combination of EGCG (a polyphenol found in green tea and berries) and curcumin (found in turmeric) can improve memory in both healthy young mice and older mice who were already experiencing cognitive decline.
Before you get too excited, keep in mind that you are not a mouse – human research is needed to establish whether these compounds could have a similar impact on us.
But what we already know is pretty powerful – a diet rich in plant foods packed with antioxidants will help your body fight inflammation.
So if you're looking for recipes that will help you recover like a winner, here are 6 to get you started.
Centr x Lifespan.io
Centr has partnered with Lifespan.io to bring you the latest in longevity research. Lifespan.io is the leading source of industry news and a nonprofit advocacy foundation whose mission is to accelerate progress toward overcoming age-related diseases. Since 2014, the organization has focused on responsible journalism, high-impact advocacy, and media initiatives that make longevity research and education more accessible to all.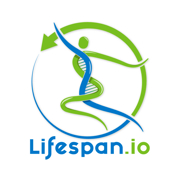 Sign up to unlock your full potential
All your tools in one place
Expert-training to fuel your fitness, nutrition and mindfulness.
Limitless ways to fuel your mind & body
Access to over 3,000 workouts, recipes, and meditations – all tailored to your goals.
Tech that keeps you moving
Download Centr on all your devices to level up and track your results live.