Centr Team
The real-life impact of Moves That Matter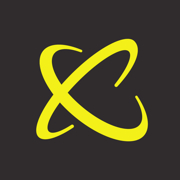 Chris's wellness journey, which inspired Centr and the Moves That Matter initiative, began at an early age. He grew up surfing and playing Australian Rules football, learning firsthand how health and nutrition impacted his performance. From the Australian coast to the Hollywood Hills, he has always remained vocal about the benefits of an active lifestyle and is passionate about empowering others to explore how wellness can fit into their own lives.
"Once I got into acting, and began working with top trainers, I experienced the power of interconnected fitness, nutrition and mental wellness," says Chris, reflecting on his journey.
"Seeing how transformative these elements are to overall wellness, I was determined to make this level of education and wellness available to more people around the world."
True to his word, Chris, joined by Good Morning America's Dr Jen Ashton, paid a special surprise visit to The SEED School in Miami, where they witnessed the Moves That Matter initiative in action.
The SEED School is one of many organizations who will benefit from monetary donations that Centr has made to Good Sports. But on top of that, Centr donated equipment including jump ropes, yoga mats and resistance bands and a whole lot more to support the fitness programs at the school.
What is Moves That Matter?
Moves That Matter kicked off at the start of 2023 with the goal of building healthy habits for the next generation. Here's the deal: for every minute that the Centr community collectively works out, eats healthy and meditates, we provide – alongside our partner Good Sports – opportunities for kids in need to lead healthier lifestyles.
There are multiple milestones that unlock a donation and now that the community has hit 150 million active minutes, we've managed to support 20,725 kids in being more active, more often. To celebrate this milestone, Chris and the Centr team traveled to SEED Miami, to surprise the students with new equipment, gear and fitness accessories to keep them moving through the school year and beyond.
Chris and the SEED students sweated it out on their Centr workout mats.
Who is Good Sports?
Good Sports is on a mission to give all kids the lifelong benefits of sport and physical activity by providing equipment, apparel and footwear to those most in need. We partner with them to ensure that schools like SEED Miami can empower students to take ownership of their education and lifestyle while developing character traits including perseverance, self-confidence and self-discipline.
When Chris met SEED Miami
It's safe to say that Chris was as excited to meet the SEED students as they were to work out with him – even Dr Jen got involved as Centr expert Dan Churchill ran the group through a number of exercises. Deep squats, quick skips, plenty of planks and shoe-signing followed, with Abraham McLear – the school's athletic director – saying that "the kids will be talking about this forever".
Having donated the new equipment on behalf of the Centr community, Chris encouraged the students to continue to seek their potential, to sit in those places of struggle on the athletics track, on the field and in the gym. "That struggle?" he said. "The biggest lessons come from that." The students demanded to know when they'd become Avengers, of course, and Chris was happy to point out "you're already becoming one". Watch the full segment here.
The next Moves That Matter milestone
The Centr community has already put in 150 million active minutes this year, which means over 20,000 kids have been supported on their own wellness journeys, including those at SEED Miami. Your efforts are having a real impact on underprivileged communities and we're now aiming for 200 million active minutes to support over 28,000 active kids. Every minute counts – so are you ready to keep moving?
Sign up to unlock your full potential
All your tools in one place
Expert-training to fuel your fitness, nutrition and mindfulness.
Limitless ways to fuel your mind & body
Access to over 3,000 workouts, recipes, and meditations – all tailored to your goals.
Tech that keeps you moving
Download Centr on all your devices to level up and track your results live.