Meals
•
Centr Team
The best healthy Thanksgiving sides & stress-free turkey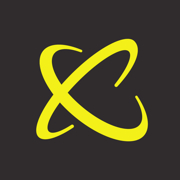 This year, we're making the impossible possible with the ultimate take-it-easy Thanksgiving dinner.
Some may say it can't be done – but they're just not doing it Centr style.
We've got your easy Thanksgiving sides (which double as your healthy Thanksgiving sides) ready to go. We have an easy, no-fuss Thanksgiving turkey guaranteed to lower the temperature in the kitchen.
Need a few tips to lower your stress levels at this time of year? We've got that covered too. Dig in and enjoy.
3 Thanksgiving tips to stay healthy these holidays
Any holiday that combines family, travel and copious amounts of food and drink can take a toll. Here's how to look after yourself while still living it up.
Don't stress too much about food, because that anxiety is going to be worse for you than whatever feast your Aunt Leslie has been cooking up. This is just one day – and as our nutrition expert Angie Asche says, it's what you do consistently throughout the year that really matters. Be kind to yourself, do some gentle exercise and

go big on nutrient-dense veggies tomorrow

.

Don't skip your regular meals. Skipping breakfast so you can pack it in at lunch or dinner might seem smart, but you're setting yourself up to overeat and mess with your hunger cues. Thinking you need to skip meals after over-indulging to "make up for it" is also likely to backfire in the long run.

Eat mindfully. Slow down and try to savor your favorite dishes – especially all those family classics that only come out once or twice a year. This meditation with chef Sergio Perera

will help you get into the right mindframe

.
Now, who's hungry? Here are 8 recipes to help you take it easy while still smashing your Thanksgiving get-together out of the park.
Sign up to unlock your full potential
All your tools in one place
Expert-training to fuel your fitness, nutrition and mindfulness.
Limitless ways to fuel your mind & body
Access to over 3,000 workouts, recipes, and meditations – all tailored to your goals.
Tech that keeps you moving
Download Centr on all your devices to level up and track your results live.