Simon Hill
The easy guide to going vegan for a day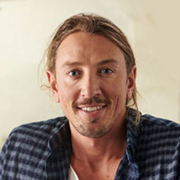 Health benefits. Environmental concerns. Animal welfare. Not wanting to find surprise gristle ever again. Whatever your reason for considering a plant-based diet, making the vegan switch has never been easier. By taking advantage of all the animal-free products on grocery store shelves, and understanding how to be creative with plant-based cooking, Centr's plant-based advocate Simon Hill believes you can tailor a vegan meal to any health and fitness lifestyle.
"You can lose weight, you can sustain weight, or you can bulk. It's just sourcing your nutrients from different foods," he says.
We love Meat-free Mondays on Centr, and offer vegan and vegetarian meal plans, but going full-on vegan can seem daunting for some people. Simon says to take it slow.
"Listen to your body, do it in your own time," he says. "Everyone is going to transition differently, and there's so many different factors – what you're putting on your plate, where your health is currently at, what was your diet like before, what's your gut bacteria like, and all of these differences."
So if you've been struggling to take the first step into a fully vegan meal plan, take Simon's advice and try our 'Vegan for a Day' menu on for size. It just might change your life.
Breakfast: Chocolate mint smoothie bowl
Prepare to have your mind blown, because we're putting vegetables into our sweet smoothie bowls and no one can stop us. It's quick, delicious and super nutritious. Plus, what's better than a minty fresh zing in the morning to get you out of bed and full of (cacao) beans?
Lunch: Tex Mex wrap
Have you been neglecting your fiber? That's a shame, because it's amazing for gut health and digestion, and comes with a slew of other health benefits. Luckily, vegan whole food diets are full of it. Take this zesty, fresh tortilla wrap, stuffed with black beans – a flavorful and low-fat legume – as well as fresh veg for antioxidants, which also help to keep your skin healthy. Top it off with avocado for a healthy fat to keep you fuller for longer, and this is a great light lunch that's heavy on nutritional value.
Dinner: Creamy eggplant chickpea curry
Just because a vegan diet is free from animal products doesn't mean it's lacking in delicious creamy dishes. This masala-style curry calls for coconut milk to give it richness and balance the spices and chili. The rich umami flavor and texture of eggplant also makes it a great 'meaty' substitute, without the potential risks of red meat. It's a satisfying comfort food that might just get you hooked on a vegan lifestyle.
Simon Hill
RECIPES
Simon Hill is making plant-based nutrition simple and accessible through his Plant Proof podcast and with delicious recipes on Centr. A sports physiotherapist and nutritionist, he holds a Bachelor of Physiotherapy and a postgraduate degree in nutrition. He is the author of The Proof is in the Plants and the creator of our favorite vegan burgers.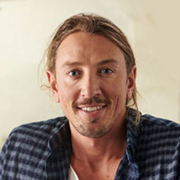 CYBER WEEK: ACHIEVE MORE WITH 25% OFF.
All your tools in one place
Expert-training to fuel your fitness, nutrition and mindfulness.
Limitless ways to fuel your mind & body
Access to over 3,000 workouts, recipes, and meditations – all tailored to your goals.
Tech that keeps you moving
Download Centr on all your devices to level up and track your results live.