Centr Team
The surprising reason you need an indoor plant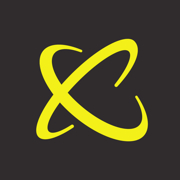 Apart from looking lush, improving your skin, and cleaning the air, there's growing evidence that the humble houseplant is also good for your mental health. The benefits stem from a theory called biophilia, which suggests that humans have an "innate tendency to seek connections with nature and other forms of life." The theory goes that even simply observing nature can make us feel good and relieve stress – which is why plants make a great housemate.
But do the mental health claims stack up?
A finding by NASA discovered that indoor plants filter and humidify their environment, reduce toxins and improve our health and well-being.
Popular easy-care houseplants
Devil's ivy, mother-in-law's tongue and spider plants (basically anything that sounds slightly possessed) are popular, easy-care choices. Typically, you want to look for plants from warmer climates that have thick, waxy leaves, or succulents. These are the easiest to look after and hardest to kill. But, we reckon it's fun to branch out and try something a little more interesting. Our top three picks are:
1. Fishbone or zig zag cactus
Being a cactus, the fishbone is easy to look after. Unlike your neighbor's cat, you can forget to feed and water it for several weeks and not have a difficult conversation when they return from Europe.
2. Staghorn fern
Rather than hanging an actual stag's horn on the wall, this fern variety adds a nice touch of greenery. Staghorns like to be fed a banana skin or tea bag for nutrients every so often, so it's just like having a pet, but without the responsibility.
3. Pebble plants
As the name suggests, pebble plants are the spitting image of actual pebbles. But they're plants! And while they're virtually impossible to kill, if you sprinkle the pot with some real pebbles and it does die, you can condescendingly say to your friends, "that's what it's supposed to look like"
Go get your foliage on
It's pretty clear there are both physical and mental health benefits of investing in a few indoor plants. And we won't judge if, like Prince Charles, you find whispering or singing to your house plants helps them grow. Just don't forget to water them as well.
Sign up to unlock your full potential
All your tools in one place
Expert-training to fuel your fitness, nutrition and mindfulness.
Limitless ways to fuel your mind & body
Access to over 3,000 workouts, recipes, and meditations – all tailored to your goals.
Tech that keeps you moving
Download Centr on all your devices to level up and track your results live.