Centr Team
7 eco-friendly hacks you'll actually want to try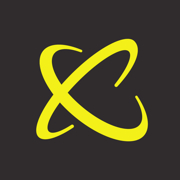 You don't need to tie yourself to a tree to save the planet. The simple act of switching to green cleaning products can make a massive difference. Plus, commercial cleaners can be toxic and corrosive, not to mention expensive, so it makes sense to ditch them.
When it comes to cleaning your home, the power is yours. Here are seven easy eco-friendly cleaning hacks:
1. Kick mold in the butt
Bathroom mold and scum is the actual worst. And if your bathroom lacks good ventilation, there's a good chance you have a full-time battle on your hands…but not for long.
Take back the power with our mold-destroying recipe. Add 4 tablespoons of baking soda to 4 tablespoons of sea salt. Then add some essential oils to freshen up your bathroom. We suggest adding 1 teaspoon of lemon oil and 1 teaspoon of peppermint oil. Apply to bathroom tiles, leave for 10 minutes and scrub away using clean water and a cloth.
2. Tell bad carpet smells to suck it
Commercial carpet cleaners and deodorizers are a one-way ticket to sneeze city. Plus, some contain nasty solvents such as perchloroethylene and naphthalene which can be carcinogenic.
Thank goodness for our natural carpet deodorizer. It's cheap to make, safe for kids and pets, and smells a treat. Mix ½ teaspoon of lavender oil to 500g (2 cups) of baking soda. Sprinkle on problem areas, leave to rest for about half an hour, then vacuum as usual.
3. Glass you can actually see through
This hack turns your cleaning hour into happy hour! Just BYO vodka. That's right, vodka is a wonderful porcelain, glass and chrome fixture cleaner. Simply buy some cheap vodka and pour it into a spray bottle. Then spritz away and wipe with a clean, soft cloth.
4. Smells you'll be glad to get rid of
Kitchens are often the hub of the home – a place to chat, eat and laugh. However, they can also get very stinky. Old food stashed at the back of the fridge, the recycle bin overflowing, or pet food hasn't been sealed.
Eliminate odors naturally without spraying commercial products by using salt. Simply pour household salt into bowls or Tupperware (no lids) and place them in the stinky areas. Leave overnight and voila! No more smell.
5. Walls that look good as new
Over time, household walls get scuffed. And if you have kids, you've probably given up – that freshly painted look is now a distant memory. Well, this hack erases marks and scuffs in seconds, literally.
All you need is a white pencil eraser and a gentle hand – then get erasing. Quick and free, this trick is a game-changer.
6. Steel that's actually stainless
We love stainless steel appliances, but it's a never-ending battle to keep them clean. Fingerprints, condensation and just general grime always shows up. Plus, some commercial cleaners contain chemicals which can cause serious health problems – no thanks!
For stainless steel that sparkles, create a solution using one part white vinegar to two parts water. Spray on problem areas and wipe down with a soft, microfibre cloth.
7. Furniture that always looks fantastic
Like our skin, wood also needs to be nourished and moisturized, yet we're wary of those commercial wood polish sprays. They may leave a brilliant shine, but how safe are they really? We're all about removing unnecessary chemicals in the home, so you can live and breathe easy. You're welcome.
This DIY wood polish is a natural alternative to chemical- and petroleum-based polishes, plus, it doubles as a salad dressing – win! To make a big batch that'll last for months, add the juice of half a lemon (remove pith) to a cup of olive oil. Mix the ingredients in a mason jar with a tight-fitting lid and you're good to go.
You can also use a few drops of lemon oil instead of fresh lemon (but then hold off on the salad). If you use lemon juice, store the polish in the fridge to ensure freshness.
Sign up to unlock your full potential
All your tools in one place
Expert-training to fuel your fitness, nutrition and mindfulness.
Limitless ways to fuel your mind & body
Access to over 3,000 workouts, recipes, and meditations – all tailored to your goals.
Tech that keeps you moving
Download Centr on all your devices to level up and track your results live.