Centr Team
New Year fitness resolutions that are actually achievable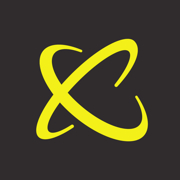 You know the drill: After 'tis the season to be jolly, 'tis the season to set yourself a whole bunch of New Year's resolutions that you'll probably give up on by the end of February.
This is bad enough when it's standard resolutions like "paint the house white and become a #minimalist" or "finally learn to play the guitar solo in My Sharona," but fitness-related resolutions can be the hardest to keep. Setting yourself an out-there resolution like running a marathon might seem like a great carrot to dangle in front of the donkey (the donkey is you), but if the reality is you're still struggling to jog half a mile in under ten minutes, then 25 miles by Easter might be pushing it.
We start the year with bold intentions but after the holiday excitement wears off, lofty goals can seem a lot like homework. Don't run the risk of setting unrealistic goals that are too easy to shrug off in a matter of months. Instead, kick off your New Year with some health-related resolutions that are easy to nail. Here are some suggestions – and don't worry, we won't tell the New Year fairy you copied our homework.
Set yourself a progressive challenge
If your problem is going too hard on January 1st, what better than a New Year's resolution that starts out as easy as pie and only gets harder later in the year? Look on the calendar, multiply the day date by the month (i.e. "1 x 1"), then pick an exercise and do that many each day. Some classics are push-ups, pull-ups or squats. By the time you get to next New Year's Eve (31 x 12) you'll be flying.
Commit to one "animal-free" day a week
Listen, not everyone wants to become a full-time vegan, but the evidence is there: cutting back on animal products has legitimate long-term health benefits. Centr is packed full of nutritious and delicious vegan recipes (no veggie stacks here) that will fuel your workouts and give you that "saving the world" glow. Check them out, visit your local farmer's market, and give yourself one day a week to experiment with a plant-based lifestyle.
Be consistent
Even the best-laid training plans can be waylaid by everyday responsibilities, whether it's a new work schedule, extra study hours, or family commitments. Sometimes even Mother Nature can keep you away from the gym. While it might feel inspiring to promise yourself you'll be in the gym five to six days a week, focus on consistency in what you can handle instead. That might be as simple as 30 minutes of decent movement every day, or it might be three massive powerlifting workouts per week. Whatever you choose, just be consistent.
Try something new
When it comes to health and fitness, it's easy to become a creature of habit – you find what works and you stick to it. But there's something to be said for giving your body a new challenge, so this New Year, why not try something different? Been hammering the MMA-style workouts? Time for some yoga moves. There are loads of different workouts on Centr. Look for ones that feel familiar, and then find the opposite and go for it. As Centr's Chris Hemsworth says, "The only constant is change."
Sign up to unlock your full potential
All your tools in one place
Expert-training to fuel your fitness, nutrition and mindfulness.
Limitless ways to fuel your mind & body
Access to over 3,000 workouts, recipes, and meditations – all tailored to your goals.
Tech that keeps you moving
Download Centr on all your devices to level up and track your results live.