Simon Hill
Simon Hill on why going vegan doesn't have to mean eating fake meat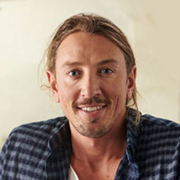 What if we told you that Chris Hemsworth's Thor: Ragnarok body was built on a purely plant-based diet? Throw out everything you thought you knew about chicken fillets and tinned tuna, because PlantProof.com guru Simon Hill is here to tell you that, yes, you can get huge on a vegan diet.
And, yes, he's heard all the myths about going vegan meaning forgoing gains at the gym. "The majority of the very, very large, strong, powerful animals, like gorillas and elephants, they only eat plants, and you can see muscle literally hanging off them. And there's a number of top vegan bodybuilders, so you can certainly bulk eating just plants," he says with a smile.
---
"
Whatever diet you're looking to do... do it with purpose and do it knowing that you understand what you're actually changing and why."
"
---
After gradually removing animal products from his diet over the course of a few years, Simon was careful not to fall into the time-honored trap of vegan mock meats and "accidentally vegan" chips and cookies. "I think it's important to differentiate between a junk food plant-based or junk food vegan diet and whole food. I didn't transition to a junk food vegan diet. I transitioned into a diet that was made up of predominantly whole foods, which means the foods that are basically in a natural state," he explains.
While many come to veganism or plant-based eating for environmental or ethical reasons, Simon was most interested in its health benefits. But he agrees that a plant-based lifestyle is beneficial whichever way you look at it. "Yes, there are other pillars of veganism, animal activists, and there's climate change and things like that, and I appreciate people that are voices for those pillars of veganism," he says. "My journey with veganism has been about health. And I love the fact that the way that I eat does impact those areas positively."
The qualified physiotherapist, currently working on a Master of Human Nutrition, has kept abreast of the scientific evidence for the benefits of plant-based diets, and advocates for anyone thinking of changing their lifestyle to read up and go into it armed with knowledge.
"I like the idea of any change in diet to start with arming yourself with some information and a plan," he says. "And it's gonna be more adherable, it's gonna be more enjoyable, cause you're gonna do it better, and you're gonna understand it. So I would say, whatever diet you're looking to do or how you're looking to change your plate, whether it's jumping online or talking to people you know in your life that are credible, gather the facts and do it with purpose and do it knowing that you understand what you're actually changing and why."
Simon Hill
RECIPES
Simon Hill is making plant-based nutrition simple and accessible through his Plant Proof podcast and with delicious recipes on Centr. A sports physiotherapist and nutritionist, he holds a Bachelor of Physiotherapy and a postgraduate degree in nutrition. He is the author of The Proof is in the Plants and the creator of our favorite vegan burgers.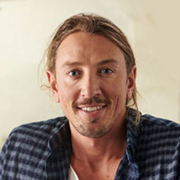 CYBER WEEK: ACHIEVE MORE WITH 25% OFF.
All your tools in one place
Expert-training to fuel your fitness, nutrition and mindfulness.
Limitless ways to fuel your mind & body
Access to over 3,000 workouts, recipes, and meditations – all tailored to your goals.
Tech that keeps you moving
Download Centr on all your devices to level up and track your results live.