Dan Churchill
Snack like an athlete with Dan Churchill's fast, delicious recipes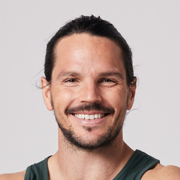 Dan Churchill is a busy guy. The MasterChef alum is the author of books like The Healthy Cook and Surfing the Menu, the proud proprietor of sustainable eatery Charley Street in New York and the host of performance nutrition podcast The Epic Table.
So Dan's food philosophy – that "quick and nutritious" doesn't need to mean sacrificing flavor – isn't just part of his business approach: it's how he lives his life.
---
"
To be healthy means you are happy. My number-one rule is that no matter what I eat, it has to be delicious.
"
---
"To be healthy means you are happy," Dan has said. "My number-one rule is that no matter what I eat, it has to be delicious. I do love pasta, particularly [made] from scratch. I have a pretty serious sweet tooth, but an even stronger mental state!"
Dan has contributed some of Centr's most beloved recipes (his Healthy Colorful Mac & Cheese is the stuff of legend) and provides the community with easy nutrition tips and cooking advice. "It's really important that you look at color on a plate – these are my tips when I talk to people," Dan explains. "Oats, for me, is a really good way to start your day, and really cheap. It fills you good as well. You can get frozen berries, which are much cheaper, last longer and are pretty much the same concept [as fresh berries]. Oats and frozen berries – you can't go wrong."
With a background in exercise science and a keen interest in performance diets (Dan was Lindsey Vonn's personal chef at the 2018 Winter Olympics) Dan is a big believer in tasty food that supports your fitness goals.
"Instead of having to go all the way home and make a meal straight after the gym, making a batch of my Almond Butter Protein Bars from Centr and having them handy is a really simple way to get your body what it needs straight after a workout," Dan explains.
Dan Churchill
RECIPES • WORKOUT CHALLENGES
Australian foodie Dan Churchill is taking his fresh, healthy and colorful approach to food to the world as chef and co-founder of New York eatery Charley St. Dan has a Masters in Exercise Science, and was a strength and conditioning coach before switching focus to nutrition. He makes healthy eating easy, and workout challenges sweaty – always with an emphasis on fun.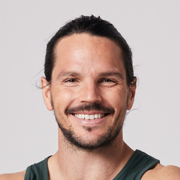 CYBER WEEK: ACHIEVE MORE WITH 25% OFF.
All your tools in one place
Expert-training to fuel your fitness, nutrition and mindfulness.
Limitless ways to fuel your mind & body
Access to over 3,000 workouts, recipes, and meditations – all tailored to your goals.
Tech that keeps you moving
Download Centr on all your devices to level up and track your results live.