Sylvia Roberts
Sylvia Roberts can revolutionize your fitness with Pilates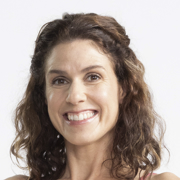 "Pilates" is one of those terms, a bit like "stretching" and "rolling out", that we often think about as something that we do to complement the rest of our training.
Just ask Sylvia Roberts, who was first introduced to Pilates while dancing with the Royal New Zealand Ballet and the Singapore Dance Theatre.
"In the beginning, Pilates served as a complement to my ballet training," she recalls. "My passion for the Pilates Method continued throughout my career as a professional ballet dancer, and when I retired from the stage it evolved into a full-time profession."
---
"
One of the awesome benefits of regular Pilates practice is a well-conditioned, balanced and injury-free body.
"
---
Once she began training –Sylvia is an accredited Pilates teacher – she quickly realized that while Pilates has a place as a complementary training method, it can also be a fulfilling practice in and of itself. "Pilates should be a workout!" she says, explaining that a full Pilates session can definitely make you a sweaty mess.
"I teach daily Pilates classes at my studio Vie Pilates on the Gold Coast, which I have co-owned with my husband for the past 13 years," she says. "One of the awesome benefits of regular Pilates practice is a well-conditioned, balanced and injury-free body. This can only be attained through dedication to the method as a complete system of exercises."
Sylvia is also well aware of some of the misconceptions surrounding Pilates, especially some men's hesitation in trying it out. "Pilates was created by Joseph Pilates and was designed for men!" Sylvia laughs. "Joe had a background in gymnastics, athletics, acrobatics and was particularly passionate about boxing. He was employed as a self defence instructor for law enforcement by the Metropolitan Police Service (MPS) in Scotland Yard."
If that's not quite enough to tempt the Pilates skeptics out there, Sylvia adds that a regular practice can lead to some enticing benefits. "Enhanced coordination and improved body awareness, stability and mobility through the joints and ligaments," she says, adding, "and more energy!"
Sylvia loves seeing Centr members discover Pilates for themselves, and quickly realize what the #sufferwithsylvia tag members use in the community is all about.
"I am honored to be included amongst a group of inspiring trainers who are truly experts in their fields," she says. "There's so much versatility with Centr that it's not just another yoga app or fitness fad. It's a cohesive and ever-evolving organism, encompassing a myriad of different fitness modalities, nutrition, mental health and well-being."
And for those who are new to the Pilates Method, don't worry: Sylvia is right there with you. "I practice Pilates daily," she says, "and am constantly learning, not only learning to be a better teacher but a better student also."
Sylvia Roberts
PILATES
As a professional ballet dancer, Sylvia relied on Pilates to maintain her body. Now she's an accredited Pilates teacher and co-founder of Vie Pilates on the Gold Coast. Renowned for bringing the burn, Sylvia's Pilates workouts boost mobility and strengthen mind-body connection to help you take your fitness to the next level.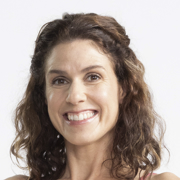 Sign up to unlock your full potential
All your tools in one place
Expert-training to fuel your fitness, nutrition and mindfulness.
Limitless ways to fuel your mind & body
Access to over 3,000 workouts, recipes, and meditations – all tailored to your goals.
Tech that keeps you moving
Download Centr on all your devices to level up and track your results live.