Centr Team
Your one-day healthy gut meal plan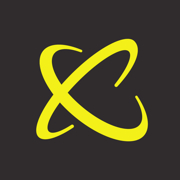 Newsflash: your gut is powerful. The bacteria in your gut play a major role in how your body works, including your immune system and your brain. Not to mention that your digestive system has the power to cause (or reduce) distracting and unwanted bloat. It's important to try to keep your gut happy. The best way to show your gut some love? Eat foods most likely to keep it in tip top shape.
Obviously, gut function is personal – and there can be more serious issues at play – so the perfect diet varies for everybody. But Advanced Sports Dietitian Lisa Middleton has some gut-friendly pointers to help you to make a good start. Plus, we've found a few of the best Centr recipes for your happy gut menu.
Breakfast: Chocolate Blueberry Smoothie Bowl
As well as being a delicious start to the day, this smoothie bowl is a fiber bonanza. Fiber assists the production of short-chain fatty acids that can reduce gut inflammation.
"Bananas and oats contain that all-important prebiotic fiber. This is the fuel to feed gut bacteria," Lisa says. "When we feed our good bacteria, they produce the compounds that can positively affect our health and body function."
Chia seeds and blueberries provide essential soluble fiber. Berries are also great sources of antioxidants and blueberries specifically are one of the best. Another gut-friendly breakfast option? Traditionally fermented sourdough.
"The natural fermentation process means that many people find sourdough easier to digest," Lisa says. "Even people who find gluten a problem may be able to tolerate sourdough better than other breads. It's still not suitable for celiacs, though."
A simple topping of nut butter and fresh fruit will kickstart your happy gut for the day.
Lunch: Tex Mex wrap
Fiber is still the star of the show at lunch, this time showcasing legumes and veg. You should aim for a variety of vegetables in your diet, as they all have different health benefits.
"In addition to fiber, avocado has healthy monounsaturated fats. The right balance of healthy fats can potentially influence inflammation in the body," Lisa says.
You could also pop the avocado into a salad featuring leafy greens, roast beetroot and barley or lentils with a vinegar-based dressing.
Dinner: Salmon and roasted vegetable tray bake
This easy tray bake is a colorful nutrient powerhouse with the benefit of good fats.
"Omega 3 fats in salmon, combined with an overall intake of healthy fats such as olive oil, can potentially reduce inflammation in the body. The olive oil also has valuable antioxidants," Lisa explains.
Unless you have digestive issues related to high-FODMAP foods, try not to skip the onion and garlic (Dan's 'chef hacks' can help you out with these ingredients). Along with asparagus, these are natural sources of that prebiotic fiber that help your good gut bacteria do their job.
For a plant-based end to your happy gut day, try a Korean-style bowl with rice subbed out for barley, and a few probiotic-rich fermented foods like kimchi and tempeh.
"Probiotics are in a number of fermented foods, and provide an additional boost of good bacteria to help keep your overall gut bacteria balanced," Lisa says.
Snacks:
If you can't get probiotics into your main meals, there's always the snacks. Some Greek yogurt or probiotic-enriched non-dairy substitute with a few fresh berries can make a great, high-protein snack, especially with a sprinkling of nuts and seeds. Need a faster probiotic boost? Kefir and kombucha are perfect on-the-go options.
And remember to drink plenty of water – a well-hydrated gut helps everything move more smoothly and can prevent constipation.
If you're concerned about your gut, or just want more personalized advice on how to give it the love it deserves, talk to your doctor or an accredited dietitian.
Sign up to unlock your full potential
All your tools in one place
Expert-training to fuel your fitness, nutrition and mindfulness.
Limitless ways to fuel your mind & body
Access to over 3,000 workouts, recipes, and meditations – all tailored to your goals.
Tech that keeps you moving
Download Centr on all your devices to level up and track your results live.