Alexis Naim
Alexis Naim is on a mission to return our minds to the here and now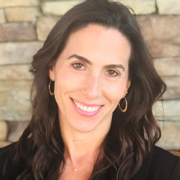 Many people think about things like meditation and mindfulness practice as something 'old world' – the sort of stuff people did when they didn't realize there were other options.
That's exactly the sort of misconception that psychotherapist Alexis Naim, co-founder of Los Angeles' integrative healing center La Maida Institute, is working to dismantle.
"Many people believe that these practices are ethereal, rarified and ungrounded, as opposed to scientifically based ancient practices that have everyday application to basic human needs such as stress relief," she says. "Far from transporting us to some lofty realm, these practices allow us to solve our daily problems, relate meaningfully and contribute to the world we live in."
This integrated and holistic approach to mental and emotional well-being has been at the forefront of Alexis' work since the early days of her psychotherapy practice.
"From as early as I can remember I have been interested in people's stories of struggle and survival over all else," she recalls. "I was always attuned to the art and expression of these stories, as well as to my own experience of identity, struggle and perseverance, and that of my family."
These interests informed Alexis' education. She has a Masters degree in Social Welfare at UC Berkeley and began her private practice in psychotherapy in 2002. Along with her husband Omid Naim, Alexis co-founded La Maida in 2016.
"La Maida is a center for consciousness, health and community," Alexis explains. "We are a mental health clinic embedded within an organization with a larger purpose: to re-envision our field as one which promotes wholeness and conscious connection as the foundation for the health of the individual, family and community."
As a Centr Expert, Alexis hopes to help enlighten users to the possibilities of mindfulness. "I hope people will gain a sense of empowerment and clarity," Alexis says. "Beneath all of the inspirational ideas and practices that Centr offers there is, at the core, a message that each of us has an innate wisdom about what makes and keeps us well."
And for those who are new to things like mindfulness and meditation, Alexis is the ideal guide: she doesn't just teach this stuff, she needs it herself! "Being a busy mom, clinician and co-founder of a growing organization, I do not always manage to carve out time in my life for meditation or dedicated self-care," she says. "But I know how much these things make a difference in my sense of well-being, however, so I am always working towards finding mindful balance."
Alexis Naim
WELL-BEING • MINDFULNESS
Psychotherapist Alexis Naim is co-founder of the La Maida Project, a nonprofit organization dedicated to rewriting the story of mental health and well-being. Trained at the University of California, Berkeley, before becoming a founding clinician in the family therapy program at UC, San Francisco, Alexis's blogs and podcasts will help you connect, tap into resilience, and grow.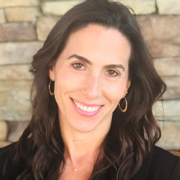 Sign up to unlock your full potential
All your tools in one place
Expert-training to fuel your fitness, nutrition and mindfulness.
Limitless ways to fuel your mind & body
Access to over 3,000 workouts, recipes, and meditations – all tailored to your goals.
Tech that keeps you moving
Download Centr on all your devices to level up and track your results live.