Centr Team
How to make smoothies your secret weapon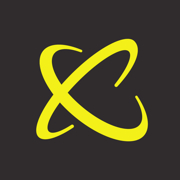 Ahh, smoothies. What did we do before we could hit our macronutrient targets with the push of a button? (Just ask your old bodybuilding aunt or triathlete uncle and watch them shudder at the memory of non-stop eating.)
Luckily, in the 21st century we've worked out that the best option is sometimes just to throw everything in the blender and drink it. We're big smoothie fans at Centr, and you'll find delish smoothie recipes in all the meal plans every week. But just like anything in health and fitness, there is a lot of misinformation floating around about smoothies, and the humble drink can inspire fear and anxiety. What about sugar? How much protein powder is too much? How many smoothies are too many?
Advanced Sports Dietitian Lisa Middleton has more than 20 years' experience in the game, which means she's heard it all on the topic of smoothies. Here, she addresses some common concerns about everyone's favorite meal-in-a-glass.
Smoothies: The other soft drink?
These days, we're much wiser about sugar intake, which means that seeing grams of sugar appear in the nutritional breakdown for a smoothie recipe can ring alarm bells. But take it from Lisa: it's not time to panic. "Whether you're trying to decrease body fat or increase muscle mass, carbs are not the enemy," Lisa says. "A little bit of natural sugar from milk and fruit provides a source of nutritious carbohydrate to help fuel your sessions, stave off hunger and keep you energized and happy."
Drink your fruit
Adding a banana or some berries to a smoothie can be a great way to round out your daily fruit intake. Because you're not juicing them, you also get the benefit of their fiber content, as well as vitamins and antioxidants. As an added bonus, the sweet taste of some smoothie recipes can help you avoid the cookie jar. "Natural sugars from fruit are a great way to add some sweetness to your diet without needing super high-sugar snacks," Lisa explains. "The carbohydrate in most fruits is low-glycemic index, helping to manage blood glucose levels and keep sugar cravings at bay."
Max your macros
They're not just milk-and-bananas: Centr's Chris Hemsworth is fond of a "salty-sweet" green smoothie, whipped up by our own Luke Zocchi, that combines almond butter and dates with, yes, broccoli. Lisa reckons smoothies can be a real macronutrient powerhouse. "A smoothie can be a great way to increase your protein intake, through dairy or soy milk, yogurt, protein powder, even cottage cheese," Lisa says. "You can also add healthy fats to smoothies via nuts, seeds and avocado just to mix it up a bit."
---
"
They're not just milk-and-bananas: Centr's Chris Hemsworth is fond of a "salty-sweet" green smoothie"
"
---
Bulk up at the blender
It's easy to assume that smoothies, being drinks, are geared towards weight loss. Not so, says Lisa, who explains that with the right ingredients, smoothies can be an essential post-workout meal for those looking to add muscle, especially guys. "Centr's Build Muscle plans for men include Super Smoothies in addition to their regular snacks," she says. "They're a bit like an extra nutrient-dense meal, rich in carbs and protein, to help meet energy needs for training and support muscle gain goals." Smoothies are also a much more palatable way of getting the extra calories and macronutrients muscle-building men need without needing to stomach excessive volumes of food at every meal.
Convenience doesn't have to mean "convenience food"
For those moments when you're rushing out the door or only have half an hour to spare after a workout, a smoothie can be a great option to add to your daily menu. "Smoothies are a great option for a quick and convenient meal or snack," Lisa says. Making your own means you avoid the processed sugars and fats (not to mention mystery ingredients) present in many bottled "smoothies" available at corner stores and supermarkets.
Sign up to unlock your full potential
All your tools in one place
Expert-training to fuel your fitness, nutrition and mindfulness.
Limitless ways to fuel your mind & body
Access to over 3,000 workouts, recipes, and meditations – all tailored to your goals.
Tech that keeps you moving
Download Centr on all your devices to level up and track your results live.