Simon Hill
10 ingredients every plant-based pantry needs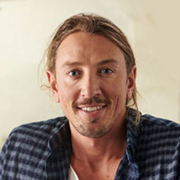 A few versatile basics are all you need to get your switch to a plant-based diet off to a blooming good start. Let Simon show you the first simple steps.
When you switch to a plant-based diet or trying more vegetarian or vegan meals, grocery shopping doesn't have to be daunting. Get off to a simple start by following my guide to the essential items to stock your plant-based pantry.
1. Nuts & Seeds
Almonds, cashews, hemp seeds and flaxseeds are some of my favorites. Nuts and seeds are so versatile – you can sprinkle them on top of Buddha bowls, make plant-based milks and cheeses and, of course, they make excellent snacks. They're also packed with protein and good unsaturated fats.
2. Condiments
You'll need them on hand to drizzle on your wraps, Buddha bowls and so on. Stock up on vegan mayonnaise, sriracha, and coconut yogurt, which you can use on your granola or anywhere else you'd usually use yogurt.
3. Nutritional Yeast
You may not have heard of 'nooch,' as it's nicknamed, but this is my number one essential. Its savory flavor makes it a great alternative to cheese (no vegan mac & cheese is complete without it!) and it's a great source of protein and other nutrients.
4. Japanese Sea Vegetables
No Buddha bowl is complete without a sprinkling of nori flakes, wakame or dulse flakes. Not only are these flakes super tasty, they're also an excellent source of iodine.
5. Fresh Garlic
This one's a no brainer – fresh garlic can be used in pretty much anything to make it taste delicious.
6. Legumes
Think lentils, black beans, chickpeas and kidney beans. Legumes make an excellent meat substitute (search for my Black Bean Mexican Burger recipe in the Explore section of Centr) and are great sources of protein.
7. Sauerkraut
A fermented vegetable staple that's great for gut health. You can make your own, too – sign up to Centr for one of our great fermented recipes.
8. Spices
Create your own collection so you're ready to amp up the flavor of any dish. My go-tos: turmeric, cumin, smoked paprika and cayenne pepper.
9. Pink Salt
A pure form of salt that delivers more flavor than your average table salt.
10. Avocado Oil
When pan frying, I generally use avocado oil, though olive and coconut oils are also beneficial. Avocado oil has a high smoking point, which means it doesn't go rancid at high temperatures, and its fatty acids are stable at high heat.
Simon Hill
RECIPES
Simon Hill is making plant-based nutrition simple and accessible through his Plant Proof podcast and with delicious recipes on Centr. A sports physiotherapist and nutritionist, he holds a Bachelor of Physiotherapy and a postgraduate degree in nutrition. He is the author of The Proof is in the Plants and the creator of our favorite vegan burgers.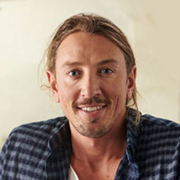 Sign up to unlock your full potential
All your tools in one place
Expert-training to fuel your fitness, nutrition and mindfulness.
Limitless ways to fuel your mind & body
Access to over 3,000 workouts, recipes, and meditations – all tailored to your goals.
Tech that keeps you moving
Download Centr on all your devices to level up and track your results live.