Meals
•
Centr x Lifespan.io
6 plant-based lunch ideas for an antioxidant boost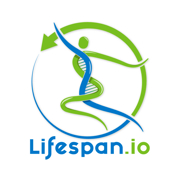 Centr has partnered with Lifespan.io, a nonprofit leader in longevity science journalism and advocacy, to bring you the latest research on aging and rejuvenation. Learn more about our partnership below.
Could eating more plants make your kidneys younger?
According to a recent study, eating flavonoids – natural compounds found in fruit, vegetables and legumes that are known for their powerful antioxidants – is linked to a slower pace of biological aging, especially in the kidneys, liver and heart.
That's good news for herbivores – more plants mean more flavonoids, potentially reducing the long-term risk of cardiovascular or liver disease.
And you don't have to go full vegan to reap the benefits. Simply adding more plant-based dishes to your diet, like the six ultra-fast lunches below, can increase your consumption of flavonoids.
Add it to the ever-growing list of reasons to eat more plants:
Diets with plenty of plants can prevent the development of chronic diseases and

improve brain health

.

Plant-based diets are good for the guts – our nutrition expert, Angie Asche, has long been an advocate of plant power and says, "When you consume a variety of plant foods, it's really good for your gut microbiome."
Ready to plant your flag and potentially lower your biological age? The six plant-based lunches below can all be prepared in under 15 minutes.
Remember: Although these meals are delicious and nutritious, no specific recipe is guaranteed to lengthen your lifespan. If you're concerned about a specific health issue, please see your doctor.
Centr x Lifespan.io
Centr has partnered with Lifespan.io to bring you the latest in longevity research. Lifespan.io is the leading source of industry news and a nonprofit advocacy foundation whose mission is to accelerate progress toward overcoming age-related diseases. Since 2014, the organization has focused on responsible journalism, high-impact advocacy, and media initiatives that make longevity research and education more accessible to all.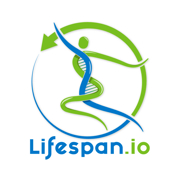 Sign up to unlock your full potential
All your tools in one place
Expert-training to fuel your fitness, nutrition and mindfulness.
Limitless ways to fuel your mind & body
Access to over 3,000 workouts, recipes, and meditations – all tailored to your goals.
Tech that keeps you moving
Download Centr on all your devices to level up and track your results live.