Dan Churchill
Dan Churchill's favorite 10-minute dinners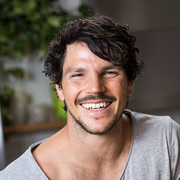 Centr believes eating good, clean, healthy food should be simple – and fast. So whether you're on-the-go or it's one of those can't-be-bothered nights, Dan Churchill has got you covered.
If there's a philosophy behind the recipes I'm sharing with you on Centr it's that they should be tasty, easy, affordable, quick to make and, ultimately, help you achieve the health and fitness goal you've set.
No recipes demonstrate this better than my three favorite dinners that can be cooked in 10 minutes – fresh, fast, great-for-you meals you'll see and say, 'Yes, I can do that!'
One-Pan Salmon Tacos with Braised Greens
I love how simple Mexican cooking is – and salmon tacos might just be the easiest and tastiest of the lot. With the salmon seared to perfection (crispy edge and soft meat) and topped with an unbeatable avocado and coconut milk crema, it's a fiesta on a tight timeframe! I'll be filling my tortillas to the max.
Quinoa Stir-Fry Bowls
There's just something warm and comforting about dinner in a bowl. And this is definitely one for those nights you just want it NOW. Throw on the quinoa on while you're changing out of your workout gear, do a quick pan toss with the veg and tuna, top it all off with my 90-second herb sauce and voila!
Veggie Pita Wraps
These guys are a chance to have fun with my favorite food factor: color! A colorful range of ingredients means you're getting a range of nutrients, too. That's why my wraps are a rainbow of cucumber, carrot, tomato, alfalfa sprouts and eggs. And it's topped off with a simple hummus you can make yourself.
Dan Churchill
RECIPES • WORKOUT CHALLENGES
Australian foodie Dan Churchill is taking his fresh, healthy and colorful approach to food to the world as chef and co-founder of New York eatery Charley St. Dan has a Masters in Exercise Science, and was a strength and conditioning coach before switching focus to nutrition. He makes healthy eating easy, and workout challenges sweaty – always with an emphasis on fun.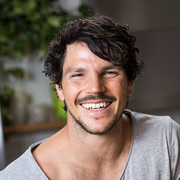 Start your Centr journey with a 7-day free trial
Get Chris Hemsworth's team of the world's best trainers, chefs and well-being experts in your corner.