Centr Team
The battle of the best ever brownies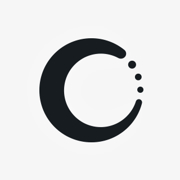 In one corner, we've got Dan's double choc delight. In the other corner, the raw power of Simon's vegan revelation. It's an epic battle of the best brownies ever and there can be no loser - with Dan's gluten-free recipe and Simon's dairy-free vegan option, you'll keep everyone happy with these mouth-watering treats.
Dan Churchill's double chocolate brownies with caramel sauce
Dan, you've outdone yourself! These indulgent brownies are rich, moist (yes, we know you hate that word, but they really are!) and crazy delicious. Not content with delivering the double-choc power of two forms of cacao, Dan tops the whole thing off with a seriously smooth caramel sauce. And by keeping it gluten-free, no one has to miss out.
Simon Hill's raw vegan brownies
Anything Dan can do, Simon can do vegan! Simon's brownies are free from dairy and gluten and, because they're raw (all that's required is 15 mins in the freezer before frosting), they lose none of the antioxidant goodness of almonds and cacao through cooking. Now the only thing to do is make a batch of both brownies and put them to the test...
Start your Centr journey with a 7-day free trial
Get Chris Hemsworth's team of the world's best trainers, chefs and well-being experts in your corner.