Centr Team
Mother's Day: Classic mom recipes from the Centr experts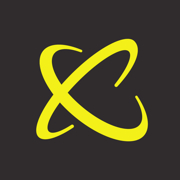 Nothing says love like a homemade meal, and no homemade meal ever tasted as good as the one your mother used to make! To celebrate Mother's Day, our Centr experts have dug into their warm 'n' fuzzy memory banks to recall the favorite dishes of their childhoods. Even better, their mothers have been kind enough to share the recipes that helped their kids grow big and strong! From our mamas to yours, enjoy.
Luke Zocchi
"When people first meet me they're surprised to hear I can cook! And I got that from my mum. Growing up in an Italian family, we spent a lot of time cooking and enjoying delicious food.
Mum's food philosophy is the same as mine – we're all about whole, good food and recipes that can be whipped together quickly. This is one of my favorites – mum's Chicken Schnitzel with Salad. Thanks mum!"
Palisa Anderson
"Coming home from school to find this simple chicken soup on the stove was the biggest treat for me as a kid, as my mum knew it was my absolute favorite.
From my earliest memory, my mum always ran restaurants, so she often wasn't home with us in the evening, which makes it even more poignant for me now to think back on as she busted her guts to make sure we had a delicious home cooked meal every night.
Chicken soup is a universal dish of comfort and love, so it makes perfect sense that I always relate this to my mum. Around Mother's Day, the weather is getting cold where we are, so I find myself making soup constantly for myself and my kids – even for breakfast."
Sergio Perera
"Mother's Day is always special for me. I have an amazing mom and one of the dishes my mom still makes, and I absolutely love, is a traditional Spanish-style fish stew.
She used to tell me: 'You cook with your heart and you feed with your soul. Cooking is a celebration and a gift we offer ourselves and others each day, so do it with love.'"
Sylvia Roberts
"My favorite dish growing up was the traditional Italian pasta my nonna and mum used to make... plus parmesan cheese, bread and lots of oil! And another dish my mum always used to make was this Salmon Croquette – it always smells like home to me."
Tahl Rinsky
"I grew up in Israel where it's hot for about 8 months a year, so cold, refreshing foods during those months are very comforting. I loved coming home from school to find a big pot of Mom's gazpacho in the fridge, already ice cold!"
Darren Robertson
"My mum was the queen of comfort food: curries, shepherd's pie, Sunday roasts… You know, food that warms the cockles!
When I was growing up, she'd cook a lot of mince for hearty meals like meatballs, bolognese and lasagna. So this recipe is a tribute to Mum."
Michael Olajide, Jr.
"My mom's rice pudding recipe I loved so much as a kid. Sometimes she added cinnamon and other things, but mostly she kept the rice plain. The milk gave it a different taste. So awesome!
My mom told me I loved bacon and eggs with toast and when we lived on 4th Ave we used to go and buy live crabs off the boat on Sunday mornings, too. Yum!
As for Jell-O, I loved it so much I had it as a ritual before every fight. Looking back, the four times I didn't have Jell-O the day of the fight were the four times I lost! LOL. Anyway…"
Alexis Naim
"A big memory from my childhood is my mom's banana bread – it used to be my favorite thing to have as a kid, and now my mom makes it every time she visits my two kids. They cannot get enough of Nona's banana bread!
This is the recipe I remember most fondly and it is the recipe my own kids beg and plead for. I remember having it with a cup of milk after school and fighting with my sisters over the last piece. My mom makes it with my kids on every visit and it never outlasts her stay! This is the recipe I know they will be making for their own kids one day."
Simon Hill
"Growing up in our house, there was always a lot of Mediterranean and Lebanese-inspired food: falafel, hummus, babaganoush and so on. This recipe in particular is one of my mum's specialities – her famous Sesame Chilli Falafel!"
Dan Churchill
"Mum was never a massive cook, but there are a couple of things she made that really stand out – for instance, she loved to make a pavlova.
One thing I loved that she made was a Greek-style salad with spinach, olives, grape tomatoes, then loads and loads of avocado. It essentially became an avocado bowl with leafy greens. We'd have that with a seared crispy salmon, and every time I go home that's what we have – this salad with about 1000 avocados!"
Sign up to unlock your full potential
All your tools in one place
Expert-training to fuel your fitness, nutrition and mindfulness.
Limitless ways to fuel your mind & body
Access to over 3,000 workouts, recipes, and meditations – all tailored to your goals.
Tech that keeps you moving
Download Centr on all your devices to level up and track your results live.