Centr Team
Speed up your fitness results with high-intensity training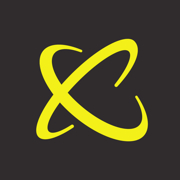 We get it – when an exercise has 'intense' in the name, it can immediately make you think it's not for you. But that's where you're wrong. If you're keen to try high-intensity training but are nervous to commit, here's everything you need to know about this hard, but excellent, workout.
What exactly is high-intensity training?
High-intensity training is what the name suggests – exercise at a high intensity. High-intensity interval training (HIIT) and high-intensity resistance training (HIRT) are the two forms of training you'll be using during Centr 6 and Centr 6: Phase II, as well as in countless other workouts with your trainers on Centr.
At the core of these programs are working phases and resting (or active recovery) phases. During the working phase, you train as hard as you can through the prescribed exercise because you know that you have a rest coming up. Catch your breath and rest your muscles during the rest or active recovery phase. The length of work and rest phases can differ per workout. The work phase is usually between 20-60 seconds (or 6 reps of an exercise if you're doing either of the Centr 6 programs.) An entire high intensity workout lasts no longer than 40 minutes and can be as short as 12 minutes.
Because each workout is individual to the person doing it (we all have our own limits of high intensity), all fitness levels can give it a go. Thanks to the efficient time frame, it's easy to fit in at home, the park or the gym.
What type of exercises does HIIT/HIRT include?
The beauty of high-intensity interval training is that it includes all types of exercise. You'll see cardio and strength exercises in both versions of Centr 6, as well as bodyweight exercises and weighted exercises.
How intense is Intense?
We're not gonna lie, high-intensity training can be tough. Even though the work phases are short, usually less than one minute in length, the whole idea is to really push yourself during that time. Ideally, you shouldn't be able to have a conversation while training at high intensity.
Why so intense? Because challenging your body to do more and do better each time you exercise is what drives fitness results. The genius behind high-intensity training is that you don't have to do it for long – rest phases are just a minute or so away.
Does high-intensity training bring good results?
Hell yeah, it does. During each work phase of high-intensity training, you'll be working at around 75-90% effort for the set time period. This forces your body to adapt to the demands of the workout and pushes its metabolic response. Both Centr 6 and Centr 6 Phase: II are 6-week programs, which is enough time to deliver some pretty incredible transformations.
When you think high-intensity, think:
high-fat burn

strengthening the cardio system

improving muscle endurance

developing 'work capacity' – the ability to tolerate high levels of intensity
But that's not all. After your workout – yes, after, when you're simply going about your day – your metabolism is still responding to the intensity of your session, burning more fuel to restore the body back to a pre-workout state long after you've stopped moving.
Can I do high-intensity training and strength training?
Absolutely. Believe us when we say HIIT/HIRT will hurt! But a good hurt – that "my muscles are working" burn you get when you strength train will absolutely be present during high-intensity training.
Your fast twitch muscles – the ones that are great for strength and power – will be challenged at each workout. You'll quickly notice an increase in your muscle endurance, which can be massively helpful in your strength training.
What are you waiting for? Give it a go. All we ask is that you work hard with good technique so you're getting fit without getting injured.
Sign up to unlock your full potential
All your tools in one place
Expert-training to fuel your fitness, nutrition and mindfulness.
Limitless ways to fuel your mind & body
Access to over 3,000 workouts, recipes, and meditations – all tailored to your goals.
Tech that keeps you moving
Download Centr on all your devices to level up and track your results live.