Centr Team
3 seafood recipes to show off your chef-level skills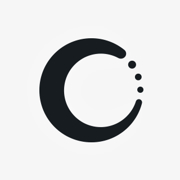 Seafood is bursting with health benefits. Not only is it a wonderful source of protein, but it's also packed with a variety of vitamins and minerals we should be eating more of.
We've cast our nets and pulled out three fresh and flavorsome seafood recipes for showing off your chef-level skills. From Dan Churchill's one-pot wonder to Sergio Perera's luxurious risotto, we'll prove you don't need to be restaurant-trained to make a gourmet seafood meal for guests.
Want us to let you in on the biggest chef secret? High-quality ingredients make for a memorable meal. That's the rule Michelin-trained Sergio swears by.
"The most important element is finding the freshest local ingredients," he says. "The closer it was caught to home, the better it will taste."
Creamy Kale Risotto with Prawns
While it looks like a silky, creamy indulgence, this risotto also packs a nutrient-rich punch through the addition of kale and prawns. This comforting Italian soul-food has that restaurant-quality Sergio touch to make it worthy of your next dinner party.
One-pan salmon tacos with braised greens
When it comes to fish tacos, we stand by salmon. Not only is it a high-quality source of protein and Omega 3 fatty acids, but it has a rich flavor and meaty texture that really satisfies. Best of all, this recipe is a quick 15 minutes from start to finish and perfect for a fun sharing-table dinner of DIY tacos.
Almond-crusted fish with buckwheat salad
Take Sergio's advice and choose a fish that's as fresh and local as possible. Any firm, white fish should stay together during crumbing. In addition to being nourishing and wholesome, this feel-good food shows how a healthy salad can complete a dish.
Start your Centr journey with a 7-day free trial
Get Chris Hemsworth's team of the world's best trainers, chefs and well-being experts in your corner.