Dan Churchill
Dan Churchill's 5 hacks for your breakfast oatmeal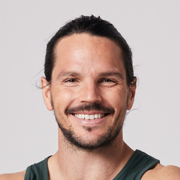 Anyone who knows me knows that I love my oatmeal. And why not? These little guys are a whole grain breakfast win. They're easy, filling and they'll kick-start your morning with a boost of fiber, zinc, and iron.
If you're still not sold on the whole oatmeal thing, I bet it's because you're used to bland bowls of boring mush. Well, I'm here to change your mind and take your oatmeal game to the next level!
1. Eat the rainbow
This is a general food philosophy of mine. Basically, if you're trying to eat a range of different colored fruit and veg, you'll get a great variety of vitamins and minerals in your diet. Add some strawberries or blueberries to your oatmeal for immune-boosting vitamin C, or choose banana for potassium, magnesium and vitamins A, B and C. Mix in pumpkin puree for a pie-style morning treat (a drizzle of maple, a few walnuts, you're good to go!) Keeping it fresh and vibrant will beat the breakfast boredom and give your body a nutrient boost.
2. Pack it with protein
Dig into my Choc Banana Protein Oatmeal for a morning energy boost.
A scoop or two of protein powder will kick your oatmeal into high gear. If you smash your workouts first thing in the morning, this is the post-exercise powerhouse you need for recovery and muscle-building. My Choc Banana Protein Oatmeal is an epic – and delicious – way to start the day, keeping you fueled and full for longer.
3. Change the grains
Sure, oats are the breakfast classic, but it's time to think outside the cereal box. You might know you can sub out oats for quinoa, but have you tried spelt, buckwheat or even brown rice instead? Mixing your regular oats with some chia seeds, plus yogurt, fruit and protein powder is a great way to make an overnight breakfast pudding, too.
4. Go nuts
Walnuts in my pumpkin pie? Why not!
...And seeds! They're a great little addition of healthy fats and protein, with their own individual benefits, like walnuts or flaxseeds for a non-fishy source of omega-3 fatty acids. Just sprinkle nuts and seeds over your oatmeal for a satisfying crunch, or swirl in a scoop of nut butter or tahini. I'm a big fan of good old fashioned peanut butter – that, plus some berries, and you've pretty much got a PB&J breakfast.
5. Switch to savory
Think oatmeal is just for fruit and maple syrup? Think again! If you haven't got a morning sweet tooth, get creative with some savory flavor instead. Bacon, avocado, even a poached or fried egg: a topping of these classic breakfast flavors can totally transform your oatmeal. Centr's Savory Oats with Prosciutto and Mushrooms will make you an instant convert.
Dan Churchill
RECIPES • WORKOUT CHALLENGES
Australian foodie Dan Churchill is taking his fresh, healthy and colorful approach to food to the world as chef and co-founder of New York eatery Charley St. Dan has a Masters in Exercise Science, and was a strength and conditioning coach before switching focus to nutrition. He makes healthy eating easy, and workout challenges sweaty – always with an emphasis on fun.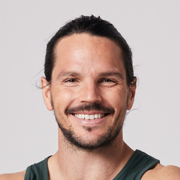 Sign up to unlock your full potential
All your tools in one place
Expert-training to fuel your fitness, nutrition and mindfulness.
Limitless ways to fuel your mind & body
Access to over 3,000 workouts, recipes, and meditations – all tailored to your goals.
Tech that keeps you moving
Download Centr on all your devices to level up and track your results live.