Centr Team
How to save money and help your finances stay fit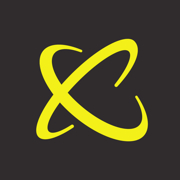 Let's cut to the chase: you want more money. Maybe you'd like to start saving properly, or you want to take better vacations, or maybe you've just lost track of your spending and you don't know how to get a handle on it all.
Financial fitness is like physical fitness – you need to commit and work hard if you want to get into better shape. You can take control; you just need a few key strategies to get started. Whether you're saving for something special or you'd just like a little extra cash in your pocket, we've got six tips to save you a bundle.
1. Have a plan and a goal
First up, figure out why you're saving and get some clear figures in place. That means deciding how much you'd like to save – a regular monthly amount or a bigger long-term goal for a holiday, car or mortgage. Not only does having a goal motivates you by giving you something clear to work for, having precise figures will also help you balance a budget (and you should have a budget!)
2. Be smarter with food
You'd be surprised how many small changes can make a huge difference to your food spending. There are the easy ones, like not buying coffee out all the time, reducing takeaways and remembering to pack a lunch for work. But things like buying fresh food in bulk and in season can save money. Of course, being organized with something like a Centr meal plan (complete with meat-free Mondays, leftovers, and freezer prepping potential) helps you get the biggest benefit from this fruit and veg. Plus, there's always the extra food you can find for free, if you're creative.
Following your Centr meal plan can help you get organized and save dough.
3. Make a few eco switches
Save the planet while saving cash? Yes, please. Starting in the home, try a zero-waste approach to food. Make your own cleaning products from vinegar, lemon juice and baking soda. Change to energy-efficient lightbulbs, turn off electrical appliances and lights when you leave the room and only use your heating or air-con when you actually need it. Any and all of these changes can help make a dent in your electric and grocery bill. If you can, challenge yourself to travel more by public transport and leave the car at home.
4. Cut back on booze
It doesn't have to be forever, but even a month or two going completely dry will give your bank account a little boost. Challenge yourself to go for a certain period of time without alcohol. If you're nervous about how your friends or family will react, you may need to prepare some strategies for tackling your social life sober.
So that's where it all went... Lose the booze to boost your savings.
5. Get cheap thrills
The best things in life are free – or at least make a minimal dent in the budget. Have a book-buying addiction? Fall in love with public libraries instead. Need a thrifty weekend activity for you and your friends? Get out to the park or beach, or check to see if there are local festivals or events happening. Need a lovers' getaway? Skip the fancy hotel and seek some solitude in nature with just the two of you, a tent and the stars.
6. Use the 30-day rule
It's really simple: whenever you think about making an impulse-buy – fancy shoes, fun gadgets, a new set of weights – wait 30 days. If your mind hasn't changed when you've had that time to think about it, and you've considered where it fits in your budget, then it's a purchase you probably won't regret.
CYBER WEEK: ACHIEVE MORE WITH 25% OFF.
All your tools in one place
Expert-training to fuel your fitness, nutrition and mindfulness.
Limitless ways to fuel your mind & body
Access to over 3,000 workouts, recipes, and meditations – all tailored to your goals.
Tech that keeps you moving
Download Centr on all your devices to level up and track your results live.