Alexis Naim
Single? Here are 4 ways to be happy about it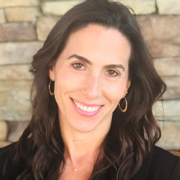 "Happy and single" may have sounded like a paradox once, but in today's world relationship expectations are changing and are more varied than ever. A growing percentage of young adults in America are single, compared to the percentage in previous generations, whether because they prefer to be so or they place greater emphasis on finding the right person. The security and health benefits marriage used to bring to couples may not be as touted as they once were. Research on whether committed couples are happier than their single counterparts is becoming more varied, showing that there is no one size fits all approach to relationships and happiness outcomes.
If you're single and not loving it, here are four ways to find meaningful and independent happiness outside of a relationship.
1. Change your way of thinking
To be happy and single may take a different kind of awareness, because it has not been the status quo for our society. Marriage or romantic partnership has traditionally been considered a cornerstone of health and a touchpoint for a successful life. However, as we move into a time period that is more progressive toward relationships, the pressures and expectations of these are different. You don't have to take your parents' or grandparents' approach to relationships as a road map. This is your journey.
2. Expand your network
Humans generally have a greater sense of emotional and physical wellbeing when they have companionship. We are relational and social creatures that need a sense of community and connection to feel complete, but this doesn't need to be romantic. An active social life and sense of independence are necessary for anyone, single or not. If our close personal network is strong, we feel happier. This means not relying solely on one person, such as your partner or best friend, but expanding to include close relationships with family and friends as well.
Don't overlook the value of a great circle of friends.
3. Get in touch with your priorities
When you stop worrying about what others think and expect of you, you can start examining what actually makes you happy. Treat yourself as a complete individual rather than 'half' of a couple. Pinpoint and plan around the things that bring you joy and contentment. Maybe you've always loved hiking and want to train for a long-distance trail, or you want to make art or even start a blog about your travels or hobbies. Once you've learned the unique things that make you happy, you won't fall prey to other people's expectations of what should make you happy.
4. Focus on your health
If you have moved from being in a romantic relationship to being single, you may have been used to that 'other half' always being there to cheer you on, support healthy eating or help you keep up good habits. Though couples can motivate one another toward a healthier lifestyle, it's just as fulfilling to maintain physical and mental wellness while single. Health or fitness communities can keep us accountable as well as let us share advice and struggles. Physical health is integral to emotional health and is much easier to manage with the support of other like-minded people. It's why Centr has an online Community where everyone on the program can share knowledge and help each other stay on track.
Alexis Naim
WELL-BEING • MINDFULNESS
Psychotherapist Alexis Naim is co-founder of the La Maida Project, a nonprofit organization dedicated to rewriting the story of mental health and well-being. Trained at the University of California, Berkeley, before becoming a founding clinician in the family therapy program at UC, San Francisco, Alexis's blogs and podcasts will help you connect, tap into resilience, and grow.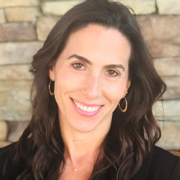 Sign up to unlock your full potential
All your tools in one place
Expert-training to fuel your fitness, nutrition and mindfulness.
Limitless ways to fuel your mind & body
Access to over 3,000 workouts, recipes, and meditations – all tailored to your goals.
Tech that keeps you moving
Download Centr on all your devices to level up and track your results live.