Centr Team
Take your workouts to the next level with Centr 6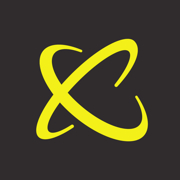 Six is about to be your lucky number.
Centr 6 is the at-home workout program designed to kickstart your fitness. Grab your dumbbells, roll out your mat and get ready to sweat – this is the at-home workout program you've been looking for!
If you haven't heard of Centr 6 before, the format is simple: 6 exercises, 6 rounds, 6 days a week for 6 weeks. If you have, it's time to take on Centr 6: Phase II – read all about it here.
"Centr 6 follows the style of training that I've found to be most effective and enjoyable," says Centr founder Chris Hemsworth. "I am excited to share this program with you to show that training doesn't have to be complicated."
What's special about Centr 6? It's the "anytime, anywhere" style of training that Chris loves, with the team he trusts. And now you can join trainers Luke Zocchi, Ashley Joi and Da Rulk as they take things back to the basics and build you up to big results over six weeks.
These sessions are short and sweet (we're talking 20-25 minutes), with a combination of cardio and strength training. Equipment? Just your body and a set of dumbbells (and you can substitute those with tin cans or bottles of detergent in a pinch). Fitness level? Beginner to advanced. Our trainers will break it down for you no matter which level you're at.
"Don't talk yourself out of it just because you're new to fitness," Ashley says. "Whatever level you're at, you can jump right in and get moving. Just start, do what you can, and you'll get better and stronger each time."
"Minimal equipment and functional moves make this the easiest workout to start your fitness journey," Da Rulk says. "You don't even need a gym. Just drop and give me sit-thrus! And if you want to take it to the next level, we'll show you how to do more advanced moves as well."
You won't make excuses to skip a workout when it comes to Centr 6.
"These workouts are going to be fun, I promise," Luke says. "We've had a great time with Chris developing Centr 6 from the training we do on the road, to a workout with a group of friends, all the way to making it an official Centr program. And you'll have a blast doing it with us."
These workouts run alongside our regular Centr programming, including a meal plan tailored for your fitness goal, so you can get exactly what you want out of this exclusive program.
We're streamlining fitness to help you make this fitness kick stick. With Chris and his team beside you, now is the time that you take control, maximize your results and start really looking forward to your workouts.
"I find my best training sessions are always with a group of mates," says Chris, "It's really how Centr 6 came about, so why not get some friends together and give it a go."
To get access to Centr 6 and everything else that Centr has to offer, head to Centr.com and start your 7-day free trial.
Sign up to unlock your full potential
All your tools in one place
Expert-training to fuel your fitness, nutrition and mindfulness.
Limitless ways to fuel your mind & body
Access to over 3,000 workouts, recipes, and meditations – all tailored to your goals.
Tech that keeps you moving
Download Centr on all your devices to level up and track your results live.