Simon Hill
9 vegan recipes for a perfect plant-based Christmas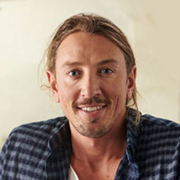 When many people think of Christmas lunch or dinner, they probably focus on the meat. Turkey, ham or even chicken are traditional centrepieces of the table, with other meats and seafood featuring in starters or sides. Not to mention buttery desserts that are usually made from other animal products.
Plants often take a back-seat during this seasonal feast. With that in mind, you probably assume that Christmas is the worst time to start trialing that plant-based diet you have heard so much about. But vegan recipes are more than salads and smoothie bowls.
For some of us, one of the biggest barriers to committing to a plant-based lifestyle is the idea that it could disrupt our social lives. But when you get creative, you'll find vegan recipes are just as satisfying as omnivore meals, for everyone at the table.
In the spirit of sharing and kindness, I've put together a full menu of vegan Christmas recipes from Centr to help make your day even more special. You might be surprised that chocolate treats and creamy holiday dishes turn up in a muscle building or weight loss meal plan, but for me and my fellow Centr chefs, it's all about enjoying delicious, satisfying food – including plant-based food – in a healthy way.
Simon Hill
RECIPES
Simon Hill is making plant-based nutrition simple and accessible through his Plant Proof podcast and with delicious recipes on Centr. A sports physiotherapist and nutritionist, he holds a Bachelor of Physiotherapy and a postgraduate degree in nutrition. He is the author of The Proof is in the Plants and the creator of our favorite vegan burgers.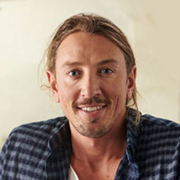 Sign up to unlock your full potential
All your tools in one place
Expert-training to fuel your fitness, nutrition and mindfulness.
Limitless ways to fuel your mind & body
Access to over 3,000 workouts, recipes, and meditations – all tailored to your goals.
Tech that keeps you moving
Download Centr on all your devices to level up and track your results live.