WELLNESS
•
Centr Team
10 science-backed fixes for your sleep problems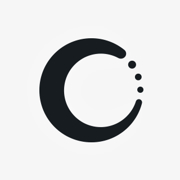 For something so essential, getting to sleep (and staying asleep) can feel ludicrously hard.
It can feel like you're the only person in the world suffering, but a lot of the issues that stop us from sleeping are actually pretty common.
---
"
Your drive to sleep can be built up with good habits and depleted with poor ones.
"
---
So let's take a look at what's keeping you awake and what science says you should do about it.
1. Your bedroom is too hot
Research tells us that the most comfortable night's sleep happens at around 65ºF or 18ºC. Turning the temperature down at night can also help signal to your body that it's time to go to bed.
Finding your best sleep ever could be as easy as opening a window or switching on a fan.
Feeling sleepy yet, lads?
2. Revenge bedtime procrastination
This phenomenon may have a fancy name, but it's really just old-fashioned self-sabotage: you're trying to scrape back some time for yourself after a busy day, yet all you're really doing is losing out on sleep.
Instead of scrolling through your social feed or staying up to watch "just one more episode", try picking up a book. While procrastination isn't new, bedtime procrastination has become widespread with the advent of smartphones.
Switching to a physical book to unwind after a long day will cut out the blue light that messes with sleep, while reading naturally helps you to drift off.
---
"
Clutter is a known stressor and sleep deterrent.
"
---
3. There's no room for sleep
Your mother was onto something when she told you to tidy up your bedroom! Clutter is a known stressor and sleep deterrent.
You can make your bedroom the ultimate sleep zone by installing soft-white light bulbs, removing busy or bright artwork, decluttering and cleaning. Regular cleaning is also vital to stay on top of dust and mold, as this can also hinder your sleep.
Start your Centr journey with a 7-day free trial
Get Chris Hemsworth's team of the world's best trainers, chefs and well-being experts in your corner.