FITNESS
•
Centr Team
7 healthy pre-workout breakfasts to fuel your body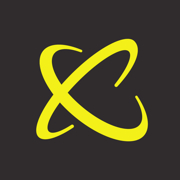 Should you eat before a workout? If you've ever run out of energy in the middle of a morning training session after skipping breakfast, you already know the answer is yes. Whether you're working out before or after breakfast can make a big difference to your performance and your results. 
"For a workout where you're pushing yourself for longer or at a higher intensity, you need to make sure you've eaten enough," says Advanced Sports Dietitian Lisa Middleton. "You might be able to work out at a lower intensity when you're a little bit hungry, but don't leave your body without any fuel when you're trying to do your best."
We won't drop the old "most important meal of the day" cliche on you. Instead, breakfast should be a meal that keeps you fueled for your workout and the day ahead. Whatever your day holds, eating well in the morning sets you up to eat well throughout the day. (Helping you prevent those ravenous dashes to the vending machine.) 
So what's the best thing to eat before a workout? On Centr, we take a real food first approach to nutrition. To get you energized for your workouts and beyond, let's take a look at what you should be eating, when you should be eating it, and show you how easy it is to whip up some of our best pre-workout breakfast recipes.
Sign up to unlock your full potential
All your tools in one place
Expert-training to fuel your fitness, nutrition and mindfulness.
Limitless ways to fuel your mind & body
Access to over 3,000 workouts, recipes, and meditations – all tailored to your goals.
Tech that keeps you moving
Download Centr on all your devices to level up and track your results live.