NUTRITION
•
Angie Asche
Ask Angie: 9 questions about intermittent fasting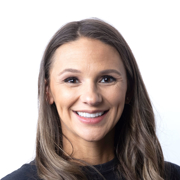 As a dietitian, I find it funny that one of the topics I'm asked about the most doesn't involve eating at all – intermittent fasting.
Some tout it as a silver bullet for weight loss and longevity. To others, it's a dangerous diet fad. To the billions of people who undertake religious fasts like Ramadan every year, it's primarily a spiritual pursuit.
I know you have a lot of questions, so I'm here to answer the big ones for you. Spoiler: it's complicated.
1. What is intermittent fasting?
Intermittent fasting is an umbrella term that refers to many different ways of eating, all of which require alternating between structured periods of eating with periods of – you guessed it – fasting.
The most common type is probably time-restricted feeding like the 16:8 method, which involves fasting for 16 hours and eating during an 8-hour window.
Angie Asche
NUTRITION
Sports dietitian Angie Asche will power your plate with no-nonsense food advice. Founder of Eleat Sports Nutrition, Angie works with MLB, NFL and NHL athletes to get the best from their bodies. With a Masters of Science in Nutrition & Physical Performance, and as a certified exercise physiologist and personal trainer, she's got the expertise you need to achieve your goals.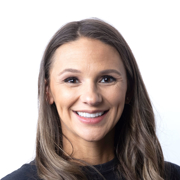 Sign up to unlock your full potential
All your tools in one place
Expert-training to fuel your fitness, nutrition and mindfulness.
Limitless ways to fuel your mind & body
Access to over 3,000 workouts, recipes, and meditations – all tailored to your goals.
Tech that keeps you moving
Download Centr on all your devices to level up and track your results live.