WELLNESS
•
Centr Team
10 science-backed fixes for your sleep problems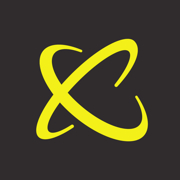 For something so essential, getting to sleep (and staying asleep) can feel ludicrously hard.
It can feel like you're the only person in the world suffering, but a lot of the issues that stop us from sleeping are actually pretty common.
---
"
Your drive to sleep can be built up with good habits and depleted with poor ones.
"
---
So let's take a look at what's keeping you awake and what science says you should do about it.
1. You're worried about sleep
Worrying about whether you'll fall asleep (or you won't get enough sleep, or enough deep sleep…) activates your stress response, which unfortunately makes it much harder to drift off.
So how can you stop the sleep anxiety spiral? We'll take you in depth in this blog, but here are some quick tips to get you started:
Trust your body. Sleep is a bodily process that cannot be forced, so only go to bed when you're feeling tired.

Remind yourself it's not the end of the world. You have survived insomnia before and you will be able to again.
2. Your bedroom is too hot
Research tells us that the most comfortable night's sleep happens at around 65ºF or 18ºC. Turning the temperature down at night can also help signal to your body that it's time to go to bed.
Finding your best sleep ever could be as easy as opening a window or switching on a fan.
Feeling sleepy yet, lads?
3. Revenge bedtime procrastination
This phenomenon may have a fancy name, but it's really just old-fashioned self-sabotage: you're trying to scrape back some time for yourself after a busy day, yet all you're really doing is losing out on sleep.
Instead of scrolling through your social feed or staying up to watch "just one more episode", try picking up a book. While procrastination isn't new, bedtime procrastination has become widespread with the advent of smartphones.
Switching to a physical book to unwind after a long day will cut out the blue light that messes with sleep, while reading naturally helps you to drift off.
---
"
Clutter is a known stressor and sleep deterrent.
"
---
Sign up to unlock your full potential
All your tools in one place
Expert-training to fuel your fitness, nutrition and mindfulness.
Limitless ways to fuel your mind & body
Access to over 3,000 workouts, recipes, and meditations – all tailored to your goals.
Tech that keeps you moving
Download Centr on all your devices to level up and track your results live.