SPEED READ
•
Tahl Rinsky
4 science-backed ways breathing right can change your life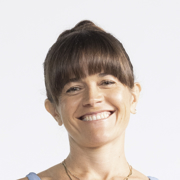 Breathing is probably something you take for granted. But years of yoga practice have taught me that harnessing your breath can be powerful.
Regulating breath is an integral part of yoga – we call it 'pranayama'. Now scientific research is catching up and confirming a lot of what yoga has been teaching us for thousands of years about the power of breathing.
Here are 4 ways the research says deep and focused breathing can transform your body and mind.
Tahl Rinsky
YOGA • MEDITATION
For classic yoga with a modern twist, Elsa Pataky turns to one woman: Tahl Rinsky. Born in New York and raised in Israel, Tahl is a Yoga Alliance ERYT200 and RYT500 certified instructor, and co-owner of Creature Yoga in Byron Bay. Her dynamic Vinyasa style of yoga balances flexibility and sweat, flow and strength, focus and stillness to better connect body, breath and mind.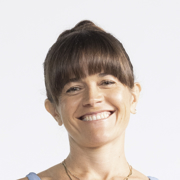 Sign up to unlock your full potential
All your tools in one place
Expert-training to fuel your fitness, nutrition and mindfulness.
Limitless ways to fuel your mind & body
Access to over 3,000 workouts, recipes, and meditations – all tailored to your goals.
Tech that keeps you moving
Download Centr on all your devices to level up and track your results live.